Visit Fort Worth powers economic development through tourism – creating jobs, raising our city's visibility and contributing to our local quality of life. As a 501(c)(6) contracted with the City of Fort Worth, we represent our hospitality industry as we share the Fort Worth story. The visitor economy is worth more than $2.5 billion annually.
Visit Fort Worth Departments: 
Meeting Sales and Convention Services secures business events and provides an outstanding experience. 
Marketing raises awareness of the city as a great travel destination for business, fun and events. 
Fort Worth Herd operates the world's only twice-daily cattle drive, supported by Friends of the Fort Worth Herd. 
Fort Worth Sports Commission secures high-profile events that deliver economic impact, exciting action and wide media coverage.
Fort Worth Film Commission supports feature films and other media production that benefit local business and increase industry jobs for the creative class. 
Hear Fort Worth Music Office is the leading advocate for our music industry.
Finance & Administration oversees the financial resources of the organization.
Visit Fort Worth is also the administrator for the Tourism Public Improvement District, a hotel-industry initiative to boost business in the hospitality sector.
Support: You can support initiatives in sports, film and music through 501(c)(3) foundations managed by the Fort Worth Sports commission and the Visit Fort Worth Board of Directors Executive Committee.

Get Involved
Visit Fort Worth is not a membership organization but thrives on community support in other ways. We have volunteer opportunities to serve as Fort Worth brand ambassadors and special projects where corporate partners can collaborate. For information, contact Sydney O'Connell, marketing coordinator, sydneyoconnell@fortworth.com.
Visit Fort Worth 
111 W. 4th Street, Suite 200
Fort Worth, TX 76102-3951
800.433.5747

Follow us on Facebook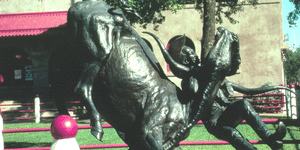 Fort Worth History
Settled in 1849 as an army outpost, Fort Worth was one of eight forts assigned to protect from Indian attacks