The Yellowstone franchise continues to spur prequels, and large portions of the most recent spinoff — 1883: The Bass Reeves Story — were recently filmed in Fort Worth. Starring Emmy-nominated David Oyelowo as Bass Reeves, the legendary lawman of the Wild West, 1883: The Bass Reeves Story aims to recount the life of the first Black U.S. Deputy Marshal west of the Mississippi River.
But who was the real-life Reeves? Here are the top facts history buffs and Yellowstone fans should know about this brave and bold peace officer.
REEVES WAS BORN INTO SLAVERY
Deputy U.S. Marshal Bass Reeves, as he was known throughout his career in law enforcement, was born to enslaved parents in 1838 in Crawford County, Arkansas. He grew up in Northeast Texas, where he belonged to Col. George R. Reeves. As a young adult, Reeves escaped into Indian Territory where he befriended Cherokee, Creek and Seminole Native Americans. It was while living in the largely uncharted portions of the United States that Reeves was freed in 1863 following the Emancipation Proclamation.
REEVES WAS A DARING BOUNTY HUNTER
Reeves is credited with capturing more than 3,000 fugitives over his long career, and his methods for tracking and capturing horse thieves and murderers were legendary. To catch two outlaws (both brothers) near the Red River, Reeves set up camp 28 miles from the fugitives' home. After studying the terrain, Reeves disguised himself as a tramp before venturing out on the long journey by foot.
When he arrived, he asked the bandit's mother if he could spend the night. The two fugitives arrived that evening, greeted Reeves and went to sleep. While they slumbered, Reeves handcuffed the siblings before booting them awake and marching them off to jail, much to the chagrin of the fooled mother.
REEVES TRAVELED FAR AND WIDE AS A MARSHALL
Reeve's jurisdiction covered more than 75,000 square miles. The deputy marshall and his team — often a cook, posseman and a stocked wagon — launched outings from Fort Smith, Arkansaw, where they would head west to Fort Reno, Fort Sill and Anadarko, often through a round trip of more than eight hundred miles. Once the bounty was collected on his caught fugitives, Reeves would return to his wife and children in Fort Smith.
REEVES WAS SINGULARLY DEDICATED TO LAW AND ORDER
Reeves once quipped, "Maybe the law ain't perfect, but it's the only one we got. And without it, we got nuthin."
Reeves is credited with tracking and arresting more than 3,000 outlaws, often working alone. The deputy marshall was a skilled gunman, and on several occasions, he fatally shot fugitives in self-defense. On one instance, Reeves accepted an assignment to bring in his own son, who faced murder charges.
Following his death in 1910, Reeves was eulogized by newspaper: "Reeves was the front rank among those who cleansed out the old Indian Territory of outlaws and desperadoes."
REEVES MAY HAVE BEEN THE INSPIRATION BEHIND THE LONE RANGER
The Lone Ranger radio and television series closely mimics the real-life story of Reeves. And while there's no direct evidence that creators of the popular black-and-white Western series had Reeves in mind, the fictionalized character shares much in common with the real-life deputy marshall. Both lawmen rode with a posseman (sidekick). Reeves worked and was well acquainted with Native Americans just as the Lone Ranger was. Both men hailed from Texas and scoured the Wild West looking for outlaws. For many, those connections are enough.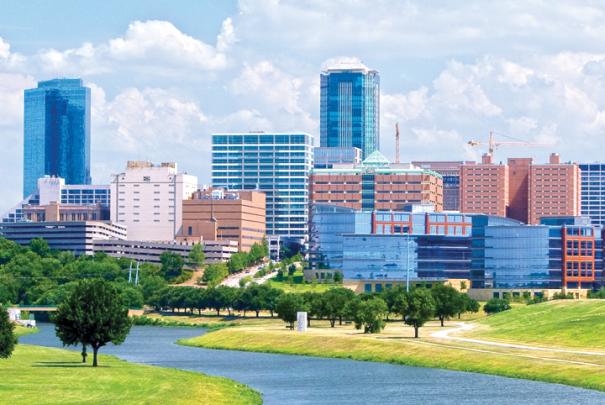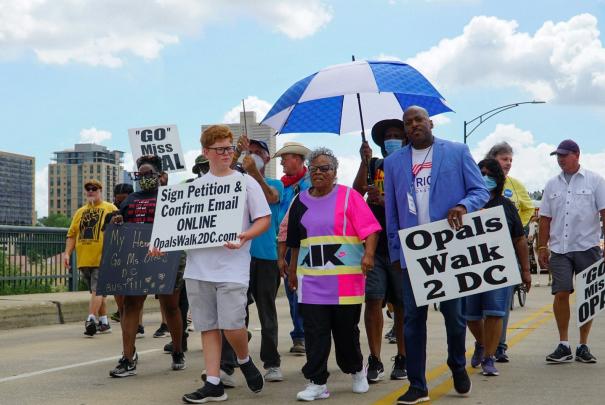 Celebrate Juneteenth in Fort Worth
Fort Worth celebrates Juneteenth with citywide celebrations featuring parades, music festivals, educational events and more. It is an opportunity for reflection, learning and reinforcement of...
Read More