Renowned for the Stockyards, world class museums and unique dining options, Fort Worth can add a thriving brewery scene to its appeal.  With an impressive array of breweries, both locals and visitors are spoiled for choice.  Each brewery offers a unique taproom atmosphere along with exceptional beers to taste and enjoy. Whether you're new to the world of craft beer or a seasoned enthusiast, the Fort Worth Brewery Ale Trail is the perfect way to explore and savor the city's liquid gold.
Navigate the Ale Trail by making your way to visit some or all the breweries on the trail, each offering a unique experience and delectable brews. 
Located in the heart of Fort Worth, Cowtown Brewing combines their passion for craft beer with mouthwatering Texas barbecue. Quench your thirst with a "Cold Fort Worth" beer, one of their popular brews. With a wide variety of beers on tap, an expansive dining area inside and out, there's something for everyone at this friendly, laid-back brewery. 
Situated along the Trinity River, Martin House Brewery offers an eclectic mix of unique and innovative brews that you won't find anywhere else. At their taproom they serve their year-round staples, seasonal or special releases, and taproom only beers. The Best Maid Sour Pickle Beer is a must-try! With a spacious taproom and outdoor patio, it's an ideal spot to relax and enjoy a cold one. 
Nestled in the Foundry District, Maple Branch Craft Brewery offers an inviting atmosphere for beer lovers to gather and enjoy a diverse selection of craft beers. They serve award-winning in various styles so there's something here for any beer connoisseur including Bourbon barrel beers, Porters, Hefeweizens, Stouts, Pilsners and IPA's. The brewery's spacious taproom and outdoor beer garden provide the perfect setting for a leisurely afternoon of beer tasting. 
Fort Brewery offers a wide range of beers and has a full food menu that includes burgers, pizza and assorted small bites. They even have a "Mutt Menu" for your furry friends so bring them along!  This brewery has an eclectic atmosphere with colorful murals inside and out and they regularly host live music. 
Combining the best of both worlds, Funky Picnic Brewery serves up delicious food alongside an ever-changing lineup of quirkily named craft beers. This unique microbrewery and café in the burgeoning South Main Village is the perfect place for families and friends to gather for a memorable experience. 
Located on the banks of the Trinity River, Panther Island Brewery is a haven for beer enthusiasts. With a fantastic space and a revolving lineup of events there's always a reason to hang out at Panther Island Brewery.  
A staple of the Fort Worth brewery scene, Rahr and Sons have been crafting quality beers since 2004. Their midweek and weekend tastings are heavily attended and are worth adding to your brewery bucket list.  
Hop Fusion serves award winning brews in their popular taproom located in South Main Village. The changing beer menu regularly garners rave reviews from regulars and visitors alike. They often have live music and food trucks on site to keep the good vibes going.  
For something a little different, Locust Cider offers a refreshing change of pace on the Ale Trail. You'll find unique crafted cider flavors like Honey Pear, Blackberry and Vanilla Bean. A flatbread pizza menu along with retro video games make it an excellent stop for cider aficionados and beer lovers alike. 
The Fort Worth Brewery Ale Trail provides a tantalizing journey through Fort Worth's liquid landscape. Whether you're a seasoned beer aficionado or just dipping your toes into the world of craft brews, the Ale Trail offers an unforgettable experience that will leave you thirsting for more. So, grab your map, gather your friends, and set off on a journey through Fort Worth's vibrant brewery scene – one pint at a time.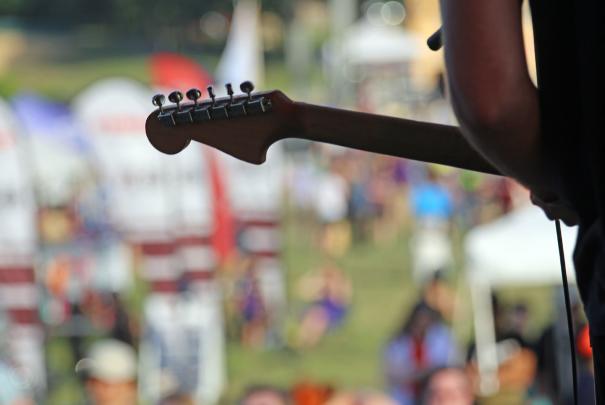 Must-See Live Shows in June
We've parsed through the lineups and cut through the noise to bring you a monthly roundup of the best live shows in Fort Fort Worth. June 2-18 Van Cliburn International Piano Competition After a...
Read More