This September Fort Worth is loaded with unique ways to enjoy the arts, history, beauty, and fun that only Fort Worth can bring. Here's our list for not-to-miss events this September.
NOW - SEPTEMBER 10 
Hands-on Harley Davidson - American Airlines CR Smith Museum
Get your motors runnin'...now through September 10 at CR Smith Museum. Taking the world of motorcycles to a new frontier, the Hands-On Harley Davidson exhibition gives kids an opportunity to explore STEM concepts that go into building and riding motorcycles including an engineering lab, and of course, a build-it bay to build and ride their dream bike. Get the details. 
EVERY SATURDAY
Free Yoga at the Trailhead 
Sometimes the best way to start a weekend is to plan not to do much at all. Get your weekend moving in the right direction with free yoga at The Trailhead (every Saturday at 9 am.) After you have stretched your body, then it's time to wake up those tastebuds with brunch at the nearby Press Cafe and frolic over to The Shops at the Clearfork for some fashion therapy.  Get the details.
SEPTEMBER 8 
Karting for Kids - Texas Motor Speedway
It's your last shot to get your Go Kart on this season with Lone Star Kartpark at Texas Motorspeedway. Head out Thursday, September 8, to spend the evening racing feeling like a kid for the kids as a portion of sales are donated to the Texas Chapter of Speedway Children's Charities to help kids across North Texas. Want to watch the pros? Head out to the NASCAR Cup Series Autotrader EchoPark Automotive 500 on Sunday, September 25. Get the details.
SEPTEMBER 8-–11
Fort Worth Fringe Fest - Fort Worth Community Arts Center 
The annual FW Fringe, co-produced by Texas Nonprofit Theatres and the Fort Worth Community Arts Center, features a variety of different acts represented by performers from all over Texas right here in Cowtown. In just one festival, September. 8–11, you'll experience anything from theatre, dance, storytelling, puppetry, poetry, and more. If you've been missing your fill of performing arts, then this is the event for you. Check the calendar for what acts are being performed and for what's appropriate for your audience.  Get the details.
SEPTEMBER 10
Party on the Porch - Amon Carter Museum
Considered one of the coolest (free) tickets in town, this annual community get together on the grass gives everyone a chance to experience art, create art and listen to the art of music. This year's Party features Venetian-themed art activities alongside the current "Sargent, Whistler, and Venetian Glass: American Artists and the Magic of Murano" exhibit at the museum. Then chill under the Cowtown sky while Brent Cobb takes the stage. Get more details. 
SEPTEMBER 15–OCTOBER 15 
¡Celebramos! A Celebration of Hispanic Heritage - Fort Worth Botanic Gardens
The Fort Worth Botanic Gardens is making the most of Hispanic Heritage Month by celebrating for eight weeks with ¡Celebramos! A Celebration of Hispanic Heritage. Patrons can enjoy performances, exhibitions, dining, shopping, movies and ending the presentation with Day of the Dead commemorations. Events happen throughout the month so make sure to view the whole lineup. Get the details.
SEPTEMBER 17
Autism Speaks Fort Worth Walk - Trinity Park
Make the most of your outdoor walk, by also making a difference in the world right here in Fort Worth. The Autism Speaks Walk happens on September 17 and everyone is invited to participate either in person or online. Powered by the love of people with autism and the parents, grandparents, siblings, friends, relatives and providers who support them, the funds raised help to ensure people of all abilities have access to the tools needed to lead 'their best lives.' With more than $150,000 hoped to be raised to help more than 1 in 54 children diagnosed with Autism, this event is looking for help everywhere and everyone can.  Get the details.
September 24
Oktoberfest Run Und Ride
Dust off your dirndl and let out that lederhosen because it's time for the Oktoberfest Run Und Ride on September 24! Stroll, bike, ride or run, and get a beautiful view of the city as you take in the Cultural District, Magnolia, and more with a bier along the way. Need more Oktoberfesting? This year's fest has moved to Trinity Park and will run September 22–24. Get the details.
SEPTEMBER 30
Pinners Conference - Will Rogers Coliseum
Get out your smartphones and your Cricuts for the Pinners Conference. Taking Pinterest to real life, you can learn, create, connect and shop the latest DIY trends inspired by creativity and crafting. The two-day conference and expo provide TONS of Pinterest-based classes taught by experts and more than 300 Pinterest-worthy vendors. Get the details.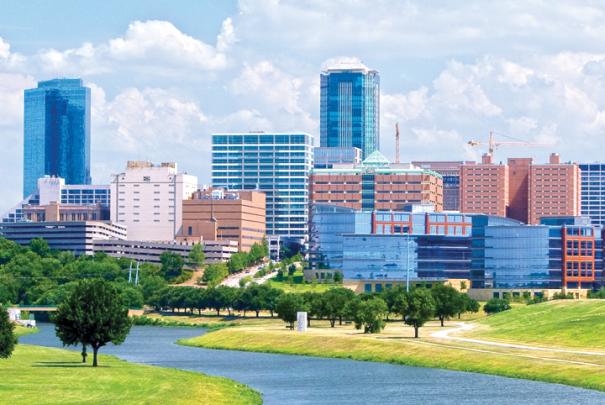 Bob's 3 Things for November
Here is Bob Jameson, President and CEO of Visit Fort Worth, with three things for November. The holiday season is upon us, so invite your family and friends to Fort Worth, where the holiday spirit...
Read More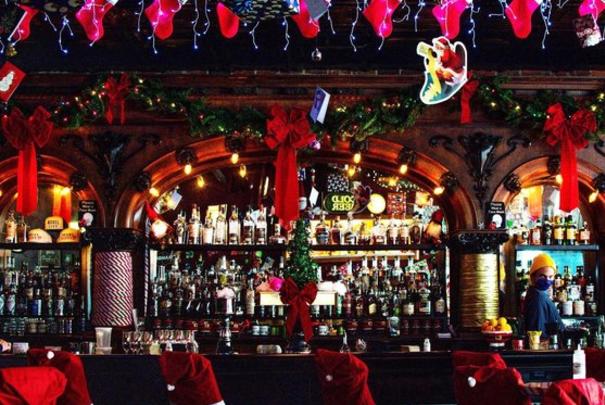 Winter Warmers
Is there a better way to celebrate the holidays than with a festive drink? Luckily for us, the creativity of Fort Worth's culinary and bar scenes turns up during the holidays. Whether you like...
Read More