Katie Douglass Gilligan: Woman Worth Meeting
Fort Worth Sports has created a series of blog posts in conjunction with the 50th year of Title IX. Each article will profile a woman who has made substantial contributions to the vibrant Fort Worth sports scene.
As the Executive Vice President of Marketing at the Fort Worth Chamber, Katie Douglass works closely with, and sits on the board of, the Fort Worth Sports Commission. Prior to joining the Fort Worth Chamber, Katie spent more than 20 years working in the sports industry. This gave her the opportunity to learn from some of the best – and draw from those experiences.
"I learned to have a thick skin and stay true to myself in a sometimes very challenging industry." said Katie. "One thing I will always emphasize to my team is that failure is a part of winning. And if you want good teammates, be a good teammate." 
One of three children of a single mom, Katie became an athlete at an early age and she still prioritizes exercise as a vital part of her mental and physical well-being.
"I played volleyball and ran track growing up and still love to be active. I work out 5x/week, which is not an easy feat for a working mom," she said. "I love to lift weights, pilates, and my Peloton."
The San Antonio native cultivated her ability to adjust to unconventional environments when an attractive financial aid package enticed her to attend Bryn Mawr College, located in a Philadelphia suburb, for her undergraduate work.
"It pushed me outside of my comfort zone. So, I hated it my freshman year," she explained. "I grew up in the Texas Hill Country and Bryn Mawr is a prestigious university with alums like Katharine Hepburn. It was quite a culture shock for me. But it forced me to grow."
After college, the longtime football fan landed a job in the NFL league office working in player and employee development.
"I worked with all 32 teams, and made some great relationships," Katie said. "Those relationships led to opportunities to work for the New England Patriots and Kansas City Chiefs."
"I helped run our Player Development Program," she said. "It's the coach's responsibility to help the players be the best versions of themselves on the field. It was my responsibility to help them be the best people they can be off the field. That included preparing our rookies for life in the NFL, and preparing our vets for life after football - going back and finishing their degrees, getting financial education, etc."  
Katie was one of a small number of women working in such roles in the league.
"Our peers were men. And for the most part, they were former players. It was interesting. I was really the gatekeeper to the locker room. So, I moved to training camp, lived in the dorm for three weeks, traveled with the team, and kind of did all of it. I would be the only woman with 150 men. In some ways, it was like having 90 kid brothers that I was always being, like, 'Hey, that's a bad life decision. Let's talk about it.' They just happened to be 6'6" and 300 pounds."
She faced certain obstacles her male colleagues did not, particularly the need to scrupulously avoid any perception of an inappropriate relationship with players.
"I could not go about the job the same way that my male counterparts could. I had to get much more creative."
To overcome limitations, Katie worked to cultivate genuine connections with players and those close to them. She found ways to turn her differences into assets.
"On the flip side is, I had much more open and real relationships with the guys because they didn't have to worry about fronting with me. Since so many of the men in that role were former players and recently retired from that team, there was still that kind of alpha-to-alpha facade that had to be kept. And with me, it didn't matter. So, they would actually talk to me about depression, relationship problems, financial stressors."
In between jobs with the Patriots and the Chiefs, Katie made a move to a startup sports property of sorts.
"The opportunity came up to move to Chicago, and join the Olympic Movement. And that is still hands-down my favorite job," she said of her gig as Event Manager for the Chicago 2016 Olympic Bid Committee. "It was my responsibility to build public awareness, excitement, and support of our bid to host the 2016 Olympic and Paralympic Games. Working in such a public forum, with the credentialed media of 250 countries critiquing my work, made the pressure to always perform at a high level very intense. But I loved it."
She's also worked for EXOS and as Executive Senior Associate Athletics Director, External Affairs, for the University of Texas at San Antonio. Her current position with the Chamber doesn't revolve solely around sports, but her background in the sports industry has proven to be excellent preparation for it.
"A career in sports is all about the ability to build and maintain relationships, to be adaptable and an excellent problem solver," she said.
"You have to hustle if you're going to survive in sports, whether you're an athlete, a coach, or a staffer. And that's something that I think is really missing in a lot of other organizations and industries, where they don't have to move so fast and they're not always operating in the public, in the court of public opinion,"
- Katie Douglass
Katie has looked to leverage that sports-centric energy to help her organization remain relevant in a rapidly evolving business climate.
"It's taking an organization that's been around for 140 years, and totally reinventing ourselves in our personality and how we communicate and engage, not just with our membership, or the business community, but the entire North Texas region."
Even as she spearheaded a rebrand, new website, and new strategic plan for the Chamber, she found time to jump into her former industry to help bring top-level men's college basketball to Fort Worth this March as NCAA 1st and 2nd Rounds Host Committee co-chair.
"I was working with Kim Johnson at TCU, who is my co-chair, to pull together the different elements and make sure that from the moment the coaches, the teams, and the university staff set foot in Fort Worth, they had a phenomenal experience. For me, this was a chance to really promote our city, our community, and our businesses to folks who probably hadn't been here and seen that before."
In her nearly two-and-a-half years in Fort Worth, this veteran of the sports business has seen for herself what Fort Worth has to offer from a sports perspective and she feels it's something transformative.
"I think it's an exciting sports town because no one's ever thought of us that way. So, we don't have the burden of expectations on us." she said. "We can create what we want sports to be in Fort Worth. And that's so exciting."
Title IX created opportunities for more women to get involved in creating innovation in the sports industry in places like Fort Worth. And Katie's career has seen her work in positions once considered all but unavailable to female candidates. While 50 years of Title IX have helped open some doors for women that were once closed, this sports industry veteran knows more progress must still lie ahead.
"Title IX was an amazing milestone but not the end of the journey," she said. Katie hopes to be part of creating the next evolution for women in sports. "I want my legacy to be the impact I made on people, so it's all about reaching back and helping the next generation of women rise up," she said. "I want the women on my team to surpass me in their opportunities . . . so then I can call them for a job!"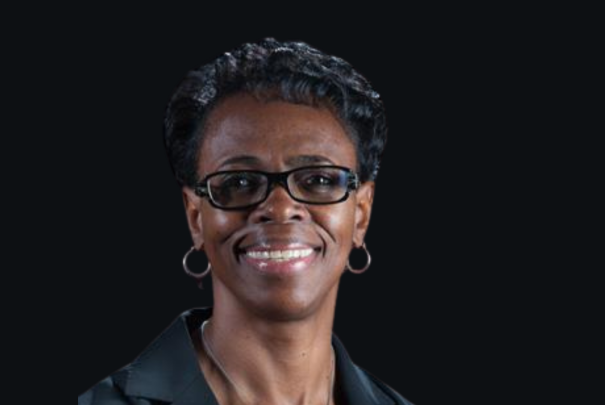 Lisa Langston: Woman Worth Meeting
Fort Worth ISD Director of Athletics Dr. Lisa Langston embraced sports when she discovered her future wouldn't lie in the performing arts. "I went out for track as a fourth-grader when I...
Read More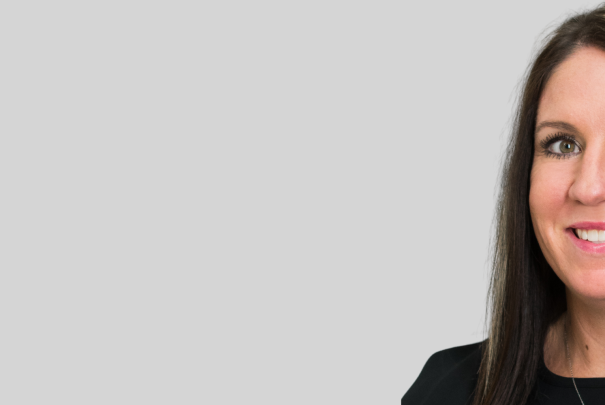 Stacy Martin: Woman Worth Meeting
Stacy Martin believes participating in sport paved the way for her success, and not just because she works in the sports industry today. "I truly believe that sports teaches you the best...
Read More