Fort Worth ISD Director of Athletics Dr. Lisa Langston embraced sports when she discovered her future wouldn't lie in the performing arts.
"I went out for track as a fourth-grader when I was not selected for the Sound of Music. I realized, first, that I could not sing, but most importantly, I enjoyed playing sports and was pretty good. As a seventh-grader, I realized that I had the potential to earn an athletic scholarship," she told us via email. "I did earn an athletic scholarship."
The university she began attending in 1983, Texas A&M, had only admitted female students for 20 years at that point. She played basketball for four years, but didn't stop her athletic achievements there.
"After my fourth year after basketball, I went out and ran track that spring. So that was my first outdoor season. And then my fifth year of college. I actually ran my fifth year as a graduate student," she explained. In all, Lisa ran two seasons outdoors and one indoors, competing in the 100-meter hurdles, and the sprint relay.
The women's basketball team had existed since 1974, with the sport only coming under the auspices of the NCAA the year before Lisa enrolled. She credits a signature piece of legislation with paving the way for her and others.
"Title IX was essential in giving girls and women more athletic opportunities. Title IX, as a law, is an accountability system that cannot be overlooked."
The early-1970s law effectively required educational institutions receiving government funds to ensure female students could engage in athletic pursuits just as their male counterparts had for decades. Lisa believes it has had a positive impact.
"Today more people understand the significance and what aspects of athletic programming are required to comply with the law. Female student-athletes, especially at the collegiate level, are enjoying better facilities, better nutrition, better housing than even before - all because of Title IX."
The Texas A&M women's basketball program has become one of the best in the country. The Aggies won a national championship in 2011. They've made progress on the court and off since Langston's playing days.
"I was just back at A&M this past January for women's basketball reunions, and you look at the facilities compared to what we had back in the day, it is as different as day and night," Lisa noted. "Our locker room for basketball, it had been the visiting team's locker room because
A&M, being an all-men's university at first then adding in women's sports, they had to renovate what they had.
Lisa still ranks in A&M's all-time top ten in both scoring and steals, even as the program has attained national prominence. One of the head coaches who helped her achieve that success had a lasting influence on her.
"I flourished under her guidance. As an athletic administrator herself, she was an excellent role model and I learned what leadership looked like from her," Lisa said of former Aggie Senior Athletic Director and Senior Woman Administrator Lynn Hickey. "She helped me to see that I had value beyond a basketball court. It changed the trajectory of my life. I even had a better basketball season because of it. She gave me some advice, basically, that I would have opportunities in life. But I needed to be prepared."
After college, Lisa played professional basketball for two seasons in Germany and one in Spain. "It was a life-changing experience," she said. "I learned how to be sensitive to other people who were different than me, because I was a foreigner. And so I know how that felt."
Competition itself also shaped Lisa's outlook as well.
"Sports taught me how to work as a team for the good of the group. Sports taught me how to set goals. I learned confidence. I learned I could persevere through adversity and difficulties. Sports taught me that I could make a difference in someone else's life."
Women have found their voices. We speak out. We empower other women, which will filter down to the next generation.
- Lacy Langston
With those lessons in mind, Lisa has looked to positively affect young lives in her more than 30 years with the Fort Worth Independent School District. She received the NIAAA (National Interscholastic Athletic Administrators Association) State Award of Merit for meritorious dedication to high school and middle school athletics in 2019. She's helped run a number of aspects of regional playoff tournaments, worked on creating updated realignment policies, and served as a speaker, moderator, and panelist for national NIAAA functions. She earned the award for those activities and many more. As she summarizes, "It is for your service to others.
In 2021, she was elected as the first Black female president of the national NIAAA organization. That's a long journey from her first full-time job after she returned from playing hoops overseas. Lisa started coaching and teaching at Polytechnic High School, moving to Paschal after a year. She stayed with the Panthers four years before moving into administration.
"Personally, my role is to ensure that our athletic programming operates in a manner to not just to comply with Title IX, but to celebrate and create meaningful opportunities and experiences for all athletes - female and male."
As a young person, she admired Olympian Wilma Rudolph and received guidance and inspiration from strong women in her life.
"I had a mother and grandmother who helped establish my personal values like honesty, integrity, strong work ethic, responsibility - my character."
In her work, Lisa sees girls still supported in their athletic endeavors by female figures in their lives. She also identifies evolving signs of progress for young sportswomen.
"We just started girls flag football. And two of our head football coaches are coaching the girls flag football teams at their campus," Lisa said. "One of the coaches, he put it out on Twitter - he was talking about 'this is the most fun I've had in I don't know how long' and then the other coach, he has two daughters. He's so thrilled about this opportunity that we are providing, because I think as a father, he sees now the opportunities that he may not have noticed before.
"What I am observing is that women have found their voices. We speak out. We empower other women, which will filter down to the next generation. #GirlDad is very popular. Men are becoming allies as their perspective changes about opportunities for their daughters and other female relatives."
Lisa Langston holds a PhD from Texas Woman's University, is a member of the Texas A&M Athletic Hall of Fame, and is close enough to retirement to harbor hopes of playing more golf and pickleball when she does. Yet she keeps up with relevant hashtags that affect her profession. Clearly she's a woman who will always be committed to ensuring progress continues to be made in the sports world.
---
Fort Worth Sports has created a series of blog posts in conjunction with the 50th year of Title IX. Each article will profile a woman who has made substantial contributions to the vibrant Fort Worth sports scene.
---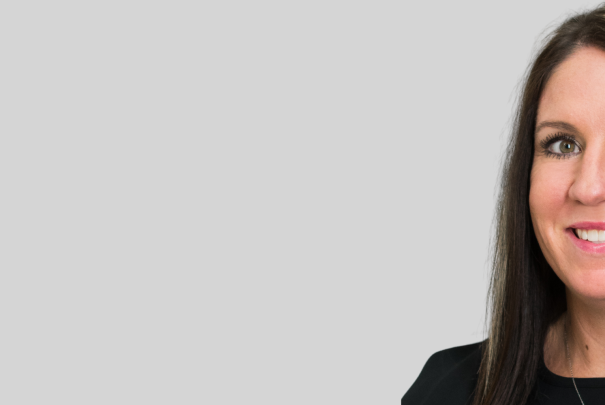 Stacy Martin: Woman Worth Meeting
Stacy Martin believes participating in sport paved the way for her success, and not just because she works in the sports industry today. "I truly believe that sports teaches you the best...
Read More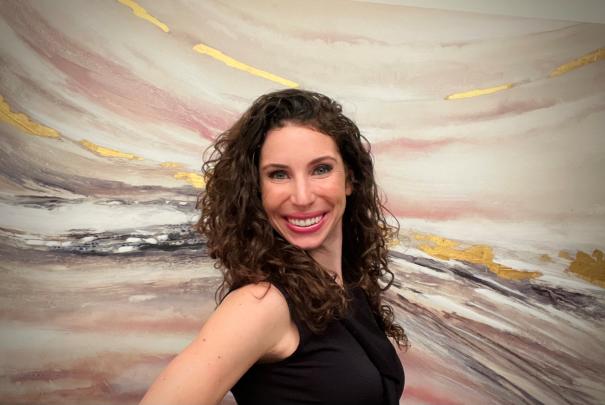 Noël Couch: Woman Worth Meeting
When she joins the nation's elite collegiate artistic gymnasts in Fort Worth this week for the National Collegiate Women's Gymnastics Championship, Noël Couch will have a unique...
Read More