When she joins the nation's elite collegiate artistic gymnasts in Fort Worth this week for the National Collegiate Women's Gymnastics Championship, Noël Couch will have a unique perspective on what it took for them to get here.
Noël made trips to Cleveland, Ohio; Duluth, Georgia; and Los Angeles, California when she was their age to compete in this same event. The former Georgia Gymdog can now add the experience of event organizer to that of event participant.
"I continue to share my passion with the sports community serving as the Assistant Director of Championships and Alliances at the NCAA," she told us via email. "I am honored to serve as an advocate and leader for the incredible ladies competing in the Women's Gymnastics Championship."
She earned All-American honors five times in her final three seasons at Georgia, including on the vault in 2011 and 2012, the floor exercise in 2011 and 2013, and the all-around in 2011. Noël also collected the program's Scholar-Athlete Award in 2013 as a senior, adding it to multiple other academic honors including three years each on the Scholastic All-America Team and the Southeastern Conference Academic Honor Roll. She continued her academic pursuits at Georgia and earned a J.D. with honors from the campus law school. She worked for a law firm and Sacred Heart University before joining the NCAA in January to oversee women's gymnastics and lacrosse championship events. Her experience serves as an example of the positive effect sports can have on athletes like the ones for whom she now facilitates competitions.
"Not a day goes by that I don't apply the lessons learned during my athletics career," she said. "Gymnastics has taught me loyalty, integrity, and resilience."
Noël got an early start on forming those qualities as she hit the gym for the first time when she was two-and-a-half years old.
"At a young age, I developed a love of gymnastics and throughout my career I learned the importance of complementing my athletic talent with academic excellence, community service, and a commitment to my faith."
Title IX has provided extraordinary opportunities for women in sports and I'm proud to be one of them.
- Noël Couch
Noël's personal development was guided by a couple of key female mentors.
"Growing up I was continually inspired by the strong women in my life, including my mother Patti Couch and my gymnastics coach Paula Gehman," she said. Gehman coached Noël at North Stars Gymnastics in Boonton, New Jersey, helping her to national Junior Olympic championships on the beam in 2008 and in the floor exercise and all-around in 2009.
"Both of them played a role in shaping the strong woman I am today. Patti was always a wise and steady force, guiding me through life's journey. Paula shared a fierce passion in her coaching, which was always supplemented with sincere affection. I'm incredibly grateful for each of them and they continue to be inspirations to me."
For Noël, having the opportunity to compete in sports (she's currently working on her tennis and golf games) played a huge role in her professional and personal development. She knows a piece of legislation the sports community is celebrating this year played a crucial part in her success and that of many female athletes.
"Title IX has provided extraordinary opportunities for women in sports and I'm proud to be one of them. It has brought support, funding, equality, viewership, and respect to women's sports across the nation," she explained. "I'm proud to see the NCAA highlighting the 50th anniversary of Title IX. It's important to highlight support for this momentous mark in our generation. It's encouraging to be a part of the NCAA during this time and I strive to bring equity to the women's championships I oversee."
With the National Collegiate Women's Gymnastics Championship scheduled for Dickies Arena through 2026, Noël will oversee a number of those championships - and the life lessons they teach their participants - right here in Fort Worth.
Thursday, April 14 and Saturday, April 16, Fort Worth's Dickies Arena will host the National Collegiate Women's Gymnastics Championship. The Fort Worth Sports Commission, the Fort Worth Gymnastics Advisory Council, the NCAA (including Nöel Crouch), and many others worked long and hard to bring the event to Cowtown.
---
Fort Worth Sports has created a series of blog posts in conjunction with the 50th year of Title IX. Each article will profile a woman who has made substantial contributions to the vibrant Fort Worth sports scene.
---
More Women Worth Meeting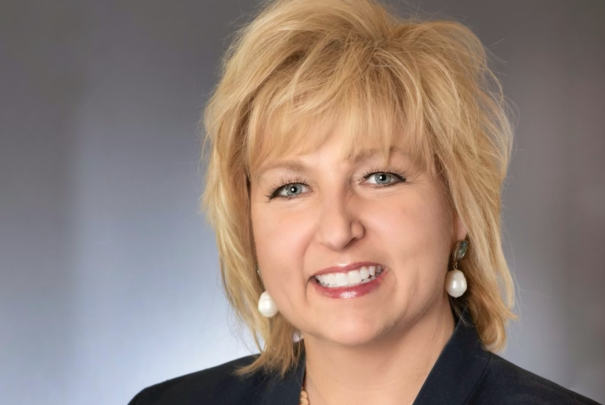 Judy Bernas: Woman Worth Meeting
An NCAA public service campaign emphasizes that student athletes overwhelmingly "go pro in something other than sports," with the implication that their playing experiences help them in...
Read More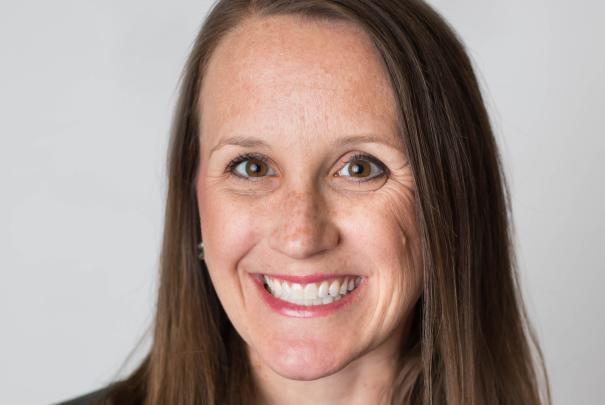 Elizabeth Northern: Woman Worth Meeting
Becoming an elite athlete takes more than talent. Elizabeth Northern knows all about that. The Fort Worth runner danced and ran for fun as a child, and actually discovered her true talent level...
Read More