Mrs. Opal Lee, activist, educator and community leader well-known for her contributions in Fort Worth, was born in Marshall, Texas, and lived there for 10 years of her life. Her first recollections of Juneteenth - the holiday that commemorates the end of slavery on the date that news of the Emancipation Proclamation reached Texas in 1865 - were of the festivities held at the fairgrounds in the piney woods of her hometown. 

Coincidentally, Marshall also boasts an impressive historical role with the Confederacy of the Civil War. Later due to its large African American population, the town would go on to become a hotbed of the civil rights movement in the South. Dr. Martin Luther King Jr. and the Reverend Dr. Jesse Jackson both attended Bishop College, and before becoming our 36th First Lady, Lady Bird Johnson was a student at Marshall Senior High School.
 "I remember we would go to the fairgrounds and that's where we had all the activities for Juneteenth. Then when we moved to Fort Worth, I didn't hear about too many celebrations…"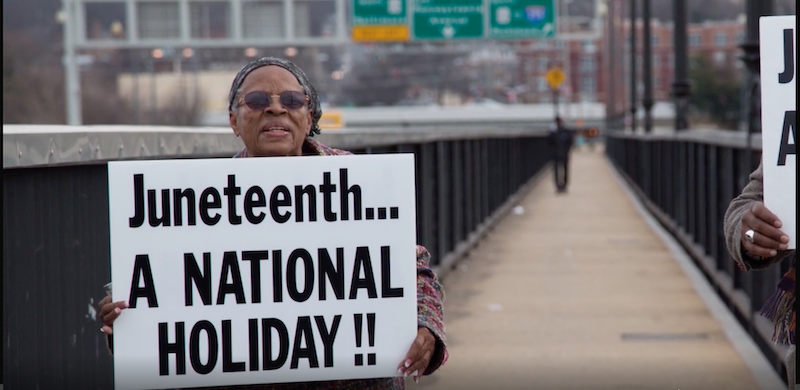 ---

That is until she started working for Mrs. Lenora Rolla, the civil rights leader, historian and community activist who founded the Tarrant County Black Historical and Genealogical Society in 1977. Ms. Opal credits Mrs. Rolla, Marie Brooks, Jack Jones, Henry Masters and other notable Black Fort Worthians as being among the first to successfully draw crowds of up to 30,000 during the Emancipation Day weekend festivals that were held at Sycamore Park many years ago.
"We had 10,000 people a day every day for three days! Can you believe that? We packed into Sycamore Park to celebrate." Although, she has not reached those numbers yet, "Probably because I made the decision to not allow alcohol" she jokes, she's hopeful that one day she will garner just as much support for her events.
In the meanwhile, she'll settle for a cool 70,000 additional signatures to help her reach her total goal of 100,000 on her official petition to make Juneteenth a national holiday. To raise awareness for this plea, in 2016 she hosted her first "Opal's Walk" and this year the favored parade will look a bit different due to COVID-19 restrictions. She will lead (on foot) a caravan of vehicles from Commerce Street by the Convention Center, then travel west towards Will Rogers Memorial Center. This route will mark 2.5 miles, symbolic of the two and a half years that it took to inform the enslaved that they had been set free after Lincoln signed the Emancipation Proclamation in 1863. Register your car for the caravan TODAY! Deadline to register is June 17.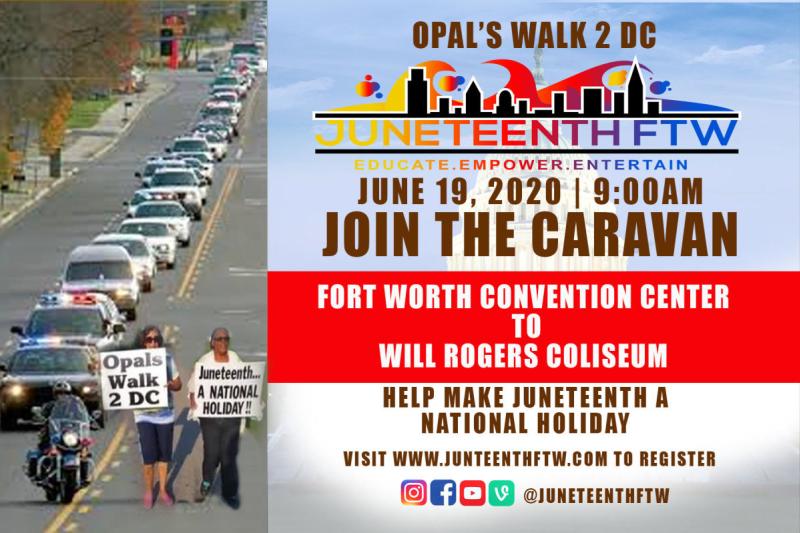 ---
"This year sponsors have been unable to step up to the plate because of COVID-19." Lee explains, but she has three things you can do to support:
Sign the petition HERE.
 
Visit and support Opal's Farm. Not many people are aware that the spry 93-year old also has a 13-acre urban farm dedicated to combating food deserts and providing healthy produce for her community. Volunteers are encouraged or visit and purchase some of the "best produce you've ever tasted." Ms. Opal tells me.
 
Lastly, we can add one more title to Ms. Opal's credentials – author. She published a children's book entitled "Juneteenth a Children's Story." Click here to purchase your copy today!