Speakeasies arose from Prohibition out of necessity during the tumultuous 1920s. During this time, drinking establishments went "underground" and could only be accessed by those "in the know," along with the right password for entry.
Ironically, also during this time, America's cocktail culture bloomed along with a love for jazz and dancing. If you look hard enough, you can discover speakeasies in Fort Worth. They may be hidden behind a bookcase or a washing machine, which adds to the excitement and makes them worth capturing in your next TikTok video.
Amber Room
Look for a large wooden door on Bryan Avenue in Fort Worth's Near Southside or follow a passageway in the corner of the bar at Wishbone and Flynt which leads to a large gold door covered in doorknobs to enter the Amber Room. Inside you'll find a dimly lit, Art-deco era inspired lounge with a small cocktail bar and don't worry you won't need a password to enter.  Exposed brick walls and eclectic furniture along with multiple conversation areas provide the perfect backdrop to sip on crafted cocktails like the Aztec Old-Fashioned or the Absinthe Minded. 
Thompson's Bookstore
Thompson's Bookstore in downtown Fort Worth offers a true speakeasy experience. The moodily lit space with sumptuous jewel tones and dark wood bookcases transports you to another era. Once a bookstore, Thompson's holds onto those dark academia vibes and you'll want to soak it all in with one of their expertly made cocktails. Look for the password printed on the receipt and say it to the doorman who then opens a bookcase that leads down towards the basement speakeasy. The downstairs bar nods to its' history as a pharmacy, with an apothecary feel and private booths. The password can also be found on their social media and is open Wednesday through Saturday.
Bodega W. 7th
Convenience store or cocktails? You decide. On the surface, Bodega appears to be a run-of-the-mill convenience store but after you buy something look for the PIN number on your receipt. Enter this number in the keypad by the large freezer door and you'll enter the hallway that leads you to the speakeasy. Inside there's a full bar serving up craft cocktails along with ping pong, pool and other games. 
Dirty Laundry
Dirty Laundry looks and sounds like a true laundromat with what appear to be washing machines running. Before you get your coins ready to run a load, head for the machine with an "Out of Order "sign and pull on the handle and that will lead you to the speakeasy. Inside you'll find a small bar area serving up craft cocktails. 
Curfew
Find the fortune-teller neon sign and the throwback Zoltar machine in a storefront on 5th Street in Downtown Fort Worth and you've arrived at Curfew. Take a chance and make your way from the small landing down the stairs to a fantastical and whimsical space full of murals, neon and disco balls. On the weekends, a DJ makes the dance floor the place to be. Treat yourself to an expertly and artfully crafted cocktail that complements the many Instagram-able spots found throughout the space. 
The Back Room at Funky Picnic
Look for a simple chalkboard sign on Bryan Avenue in the Near Southside to find The Back Room. Adjacent to and part of the popular Funky Picnic Brewery, the Back Room cheekily references Prohibition times with large-scale photo murals and sophisticated, retro-inspired cocktails. The long, narrow space feels intimate with seating on one side and a large pizza oven and bar on the other. Along with a cocktail or beer, enjoy one or several of their shareables or pizza options which deliver deliciousness. Beer fans will be delighted to find authentic Belgian Lambic as a brew option. 
Scat Jazz Lounge
While the Scatt Jazz Lounge is technically not a speakeasy, it may as well be with its slightly off the beaten path location in Downtown Fort Worth. For starters, if you find the large Scat Jazz Lounge neon sign in an alleyway you are in the right place. In true speakeasy fashion, then take an unmarked elevator down to the jazz club experience of your dreams. Once there, order a cocktail and enjoy live jazz music in one of the swankiest spots around.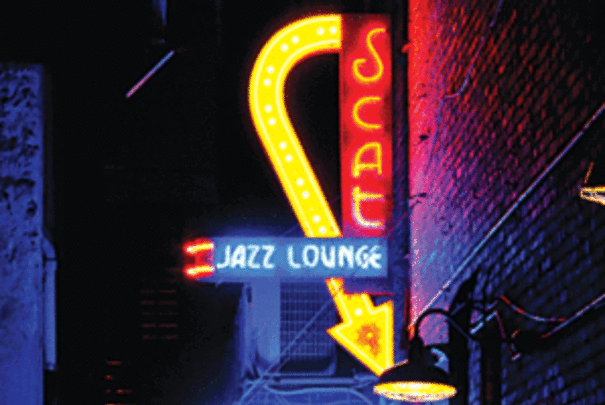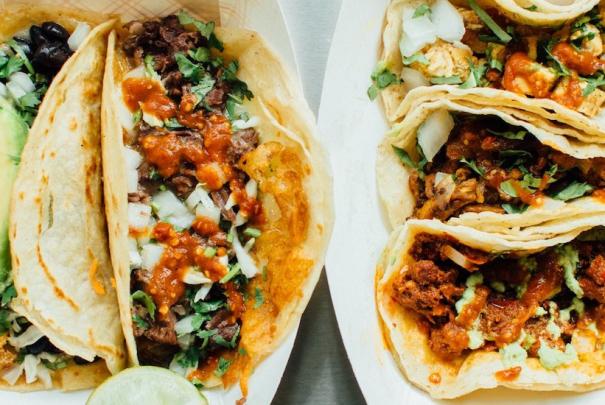 Late-Night Dining in Fort Worth
There's a lot to do in Fort Worth at night. Sometimes you don't want the fun to end, or maybe you need to get a little food in you before you make the drive home. Here are...
Read More