Doesn't it seem like there's been an explosion of growth and development in almost every corner of Fort Worth over the last year or so? To help you keep up, we're beginning an episodic series of blogs spotlighting the growth and the new shopping, recreation, and dining experiences each area has to offer. For our inaugural piece, we focus on the Waterside development, owned by Trademark Property Co. To help get your bearings, here's the location of Waterside on a Google map (see red pin).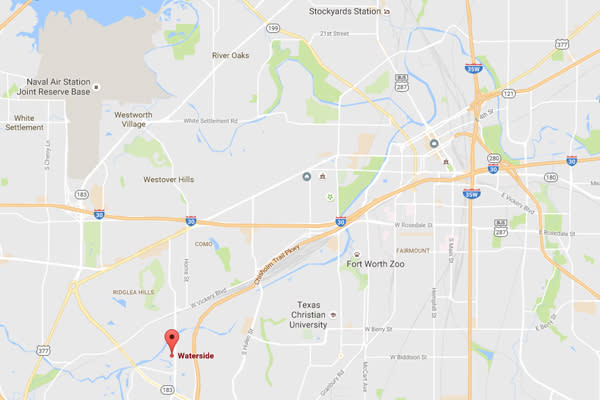 Waterside is the 63-acre mixed-use property you might remember as part of the non-profit Lockheed Martin Recreation Area (LMRA) on Bryant Irvin Road. Even if your family wasn't a part of Lockheed Martin (or General Dynamics or Convair, the predecessors of the aerospace giant), chances are you probably played softball or went swimming on the property.
The LMRA attempted to sell off part of their land in 2009. Trademark Property became involved about three years ago, when the parcel of land morphed to include access to the Trinity Trails. Waterside will ultimately offer 200,000 square feet of retail space, including riverside restaurants, access to the Trinity Trails, and a central plaza with outdoor dining and recreation areas. The LMRA retained about 16 acres, including softball fields and a fitness center.
Environmental Responsibility
But what makes Waterside truly special is Trademark's commitment to sustainability, recycling, and providing a park-like atmosphere in the middle of their restaurants, shops, and housing. Many of the property's 100-year oaks were saved during the construction, and the space winds itself around these gorgeous trees. At the grand opening ceremony this month, instead of cutting a ribbon, Trademark planted a red oak tree as a nod to the company's commitment to conservation. The trees and surrounding green space are watered by a 6,700 gallon cistern. Whole Foods Market (which opened in October) reused a substantial amount of the brick and wood from the LMRA buildings that were demolished.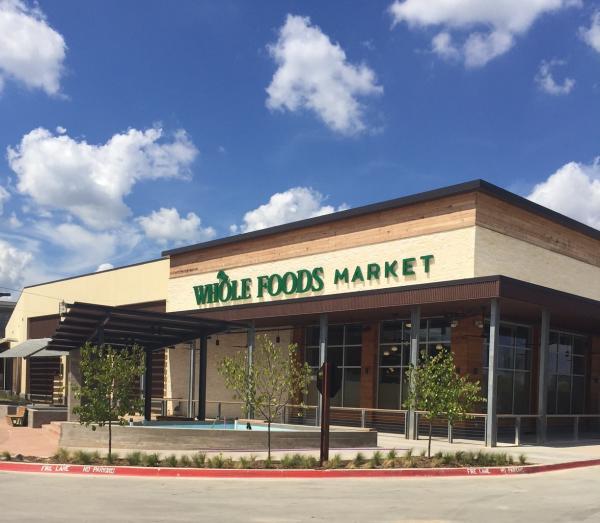 PC: Courtesy of Whole Foods DFW
While Whole Foods and sporty retailer REI anchor the development, there are plenty of locally-owned businesses coming to market at Waterside.
Food
In addition to the current dining options Taco Diner, Blaze Pizza, Tokyo Joe's and Zoë's Kitchen, chef Marcus Paslay will open his Piatello Italian Kitchen, along with a coffee bar, toward the end of the year. Perhaps the most exciting news for foodies: There are several smaller spaces where Trademark anticipates micro-restaurants will bloom in the spring. One local micro-eatery we're excited about coming soon to the space: Steel City Pops!
Retail
Sur La Table, the mecca for chefs and chef impersonators, is currently open. You'll find cooking implements you never knew you needed, along with classes to teach you how to use them. Katours styling salon, CycleBar (to help you get ready to bike the Trinity Trails), and Mattress Firm are a few of the shopping options, with more to come in 2017.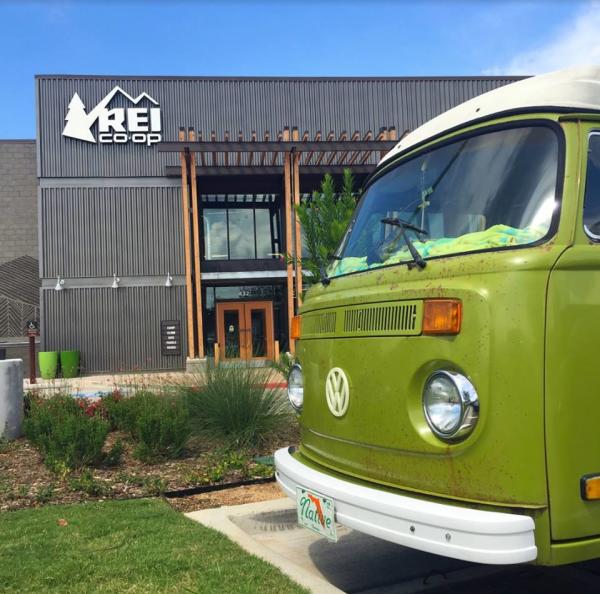 PC: Courtesy of Trademark Property, Waterside Facebook
Fun
One of the most generous gifts Trademark has given to Fort Worth is the unparalleled green space and additional gathering areas that can be used for no charge. There's a 25- by 60-foot covered pavilion complete with patio furniture and an outdoor big screen TV, as well as a grown-up sized game area (lawn bocce ball and a giant corn hole game, along with a table-sized Jenga set). Shaded outdoor tables, chairs and planters were all made by local artists. And there's public art, too –– "Cowboy" and "Donkey" are two play structures rescued from LMRA's inventory.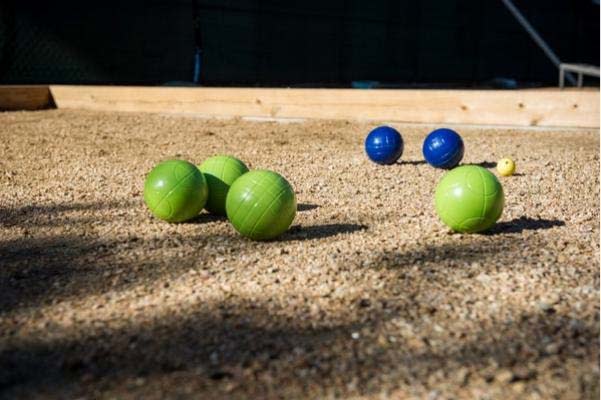 PC: Courtesy of Trademark Property, Waterside