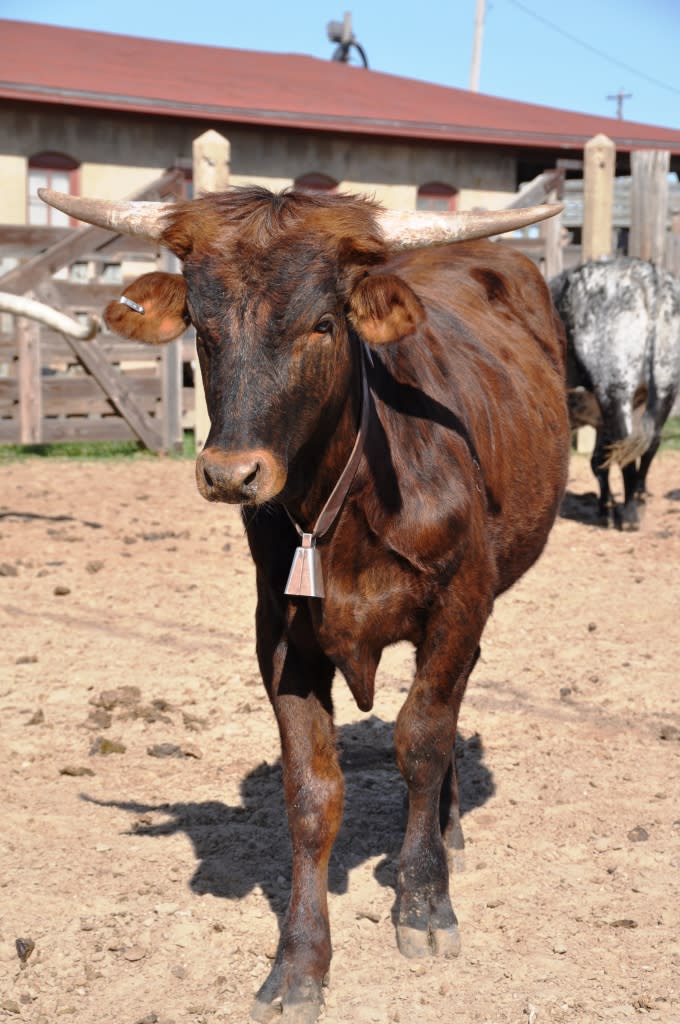 MEDIA ALERT/PHOTO OPPORTUNITY
Saturday, March 16th at 1:30PM

What: Join the Fort Worth Herd as they celebrate the first birthday of the Herd's youngest longhorn steer, Texas Red. The celebration is free and open to the public. Attendees can enjoy free cake, play games for a chance to win Western-themed prizes and join in singing happy birthday. Texas Red will enjoy his own special birthday cake made from feed.

Where: Spring Break Cow Camp in the Fort Worth Stockyards National Historic District; behind the Livestock Exchange Building, 131 E. Exchange Ave

When: Saturday, March 16th at 1:30PM; Media arrival at 1:00pm
Before or after the celebration, enjoy Cowtown Goes Green, a family friendly St. Patrick's Day event in the historic Stockyards.

Who: Texas Red is the youngest steer to ever join the Fort Worth Herd. Texas Red became a member of the Fort Worth Herd in October 2012 when he was donated by Johnston Legal Group, a Fort Worth law firm that is a member of the Friends of the Fort Worth Herd board and co-sponsor of the birthday celebration.

BACKGROUND INFORMATION
Cow Camp is a free hands-on interactive experience hosted by the Fort Worth Herd that allows children and adults the opportunity to learn about equipment used during the Cattle Drive era. Activities at Cow Camp include: roping, sorting, saddling, cattle drive demonstrations and chuck wagon stories.
About the Fort Worth Herd: The Fort Worth Herd was created as part of the city's sesquicentennial celebration in 1999. The Herd is currently made up of 16 longhorns and six drovers and led by Trail Boss, Kristin Jaworski. The Fort Worth Herd is the world's only twice-daily cattle and travels down Exchange Avenue in the Fort Worth Stockyards at 11:30AM and 4PM daily.

About the Fort Worth Convention & Visitors Bureau: The FWCVB is the official destination marketing organization of the 16th-largest city in the United States. The organization is dedicated to promoting Fort Worth as a premier business and leisure destination, with thriving centers of culture and commerce. For more information, visit www.FortWorth.com.

###