FOR IMMEDIATE RELEASE
Terran Fleenor
Visit Fort Worth
Sr. Manager of Public Relations
TerranFleenor@FortWorth.com
VISIT FORT WORTH TO HONOR JOE T. GARCIA'S AT ANNUAL MEETING
Lancarte Family to be Recognized for Decades of Outstanding Hospitality Service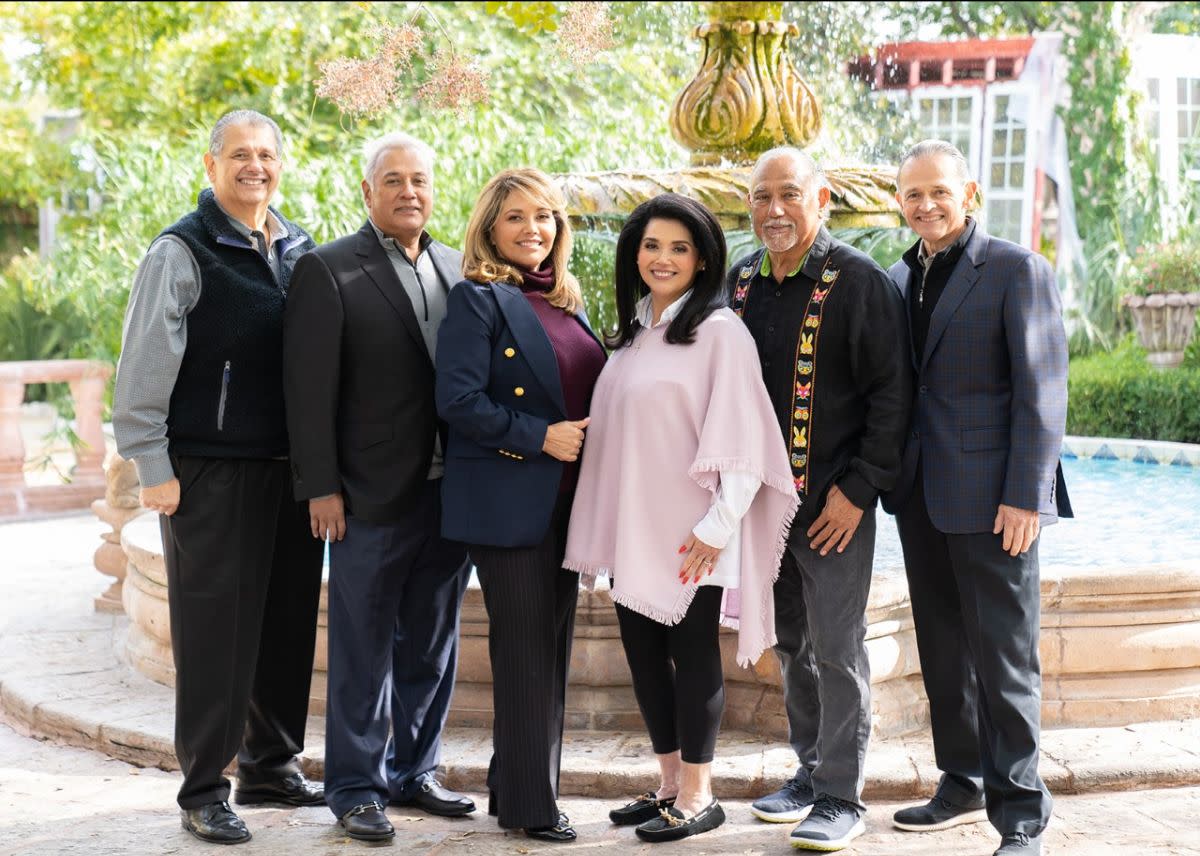 FORT WORTH, Texas (November 17, 2022) – Joe T. Garcia's and the Lancarte family – who nearly 90 years ago turned the front room of their family home into a sprawling garden restaurant favored by celebrities and locals with just two menu items – will be honored with the Visit Fort Worth Hospitality Award at the 10th Annual Meeting on February 17, 2023. 
Each year Visit Fort Worth honors a person, company or organization who contributes to the advancement of our hospitality industry. This year's hospitality award is presented by Bennett Partners.
The Lancarte family, proprietors of local staples Joe T. Garcia's and Esperanza's, are entering their fifth generation of running the business. 
With a limited dinner menu and no credit cards, Joe T. Garcia's is an anomaly. When Joe T.'s was founded in 1935, it had a capacity for just 16 patrons. Today, the restaurant has grown to become a local institution of Fort Worth, with a capacity for 1,000 guests in its garden patios that span a city block. 
A favorite stop for locals and visitors alike, Joe T. Garcia's is a place for gathering. The restaurant has hosted countless birthdays, anniversaries, team gatherings and celebrities over the years. The inviting atmosphere welcomes restaurant goers from all walks of life. 
"Joe T. Garcia's is a true example of the American Dream. It's not just a restaurant; it is a way of life for our family," said Kelly Lancarte, director of public relations and marketing for Joe T. Garcia's. "We are honored to say this is Fort Worth's legendary family table." 
Previous hospitality award honorees include DFW Airport, Mayor Betsy Price, Leon Bridges, museums of the Cultural District, Stockyards Heritage and Holt Hickman.
In addition to the Hospitality Award, Visit Fort Worth will honor a local hospitality hero with the Beyond Award. Launched in 2020, Visit Fort Worth's Beyond Award recognizes a person in the hospitality industry that goes above and beyond to create a special visitor experience in Fort Worth.
"People who work on the front lines of hotels, restaurants and attractions tell Fort Worth's story and make a positive impact on the experience of visitors," said Bob Jameson, president and CEO of Visit Fort Worth and, previously, longtime general manager of the Worthington Renaissance Hotel. "We look forward to celebrating a member of our community that goes above and beyond."
Hotels, restaurants and attractions may nominate a front-line employee by Friday, Jan. 9, 2023. The honoree will be announced at the Visit Fort Worth 2023 Annual Meeting on Feb. 17, 2023. Part-time and full-time employees are eligible. One entry per company or organization.
Visit Fort Worth's Annual Meeting will take place 7:30-9 a.m. on Friday, Feb. 17, 2023, at the Fort Worth Convention Center. The Visit Fort Worth Annual Meeting is presented by Pinnacle Bank. For details, to submit a nomination or purchase tickets visit FortWorth.com/Annual.