FORT WORTH HISTORY
In its youth, Fort Worth was a rough-and-tumble frontier town, dusty and lawless, home to the brave and the brawling, the soldier, the frontiersman, the outlaw. Originally settled in 1849 as an army outpost along the Trinity River, Fort Worth was one of eight forts assigned to protect settlers from Indian attacks on the advancing frontier. The cattle industry was king for a generation of people working the Fort Worth leg of the historic Chisholm Trail, which ran from the 1860s to the 1870s.
The post-war years found Fort Worth capitalizing on its strengths as a transportation, business and military center. Cultural pursuits included the development of the city's internationally acclaimed museum district, built alongside the Will Rogers Memorial Center, which opened in 1936, and Casa Mañana Theatre. Though the dust of the old west is gone, Fort Worth's proud Western heritage lives on, blending with thriving commerce and culture to create a destination unlike anywhere else in the world.
---
Experience the sights, sounds and smells of 19th-century Texas at Log Cabin Village that includes a blacksmith shop, a one-room schoolhouse, a pioneer garden, a smokehouse, and nine historic log-cabin homes dating back to the mid-1800s. Historical interpreters bring Texas history to life as they demonstrate Old West blacksmithing, candle-making, weaving and other hands-on activities.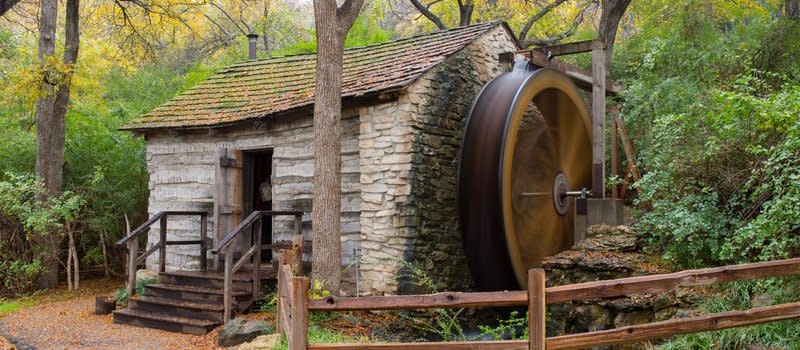 Explore the Stockyards National Historic District, where the romance and mystique of cowboys and cattle drives returns to Fort Worth. Experience the Fort Worth Herd, where Texas Longhorns are driven by genuine Texas cowhands during the world's only twice-daily cattle drive. Learn about our famed cowboys at the Texas Cowboy Hall of Fame. Make a stop at the Quanah Parker Statue located beside the Stockyards Visitor Information Center on Exchange Avenue. Browse through the Stockyards Museum that's housed in the historic Livestock Exchange Building, also known as "The Wall Street of the West." Afterwards, chow down on the best in Texas barbecue and cowboy cuisine at Riscky's Barbeque, Hunter Brothers' H3 Ranch, or Cooper's Old Time Pit Bar-B-Que.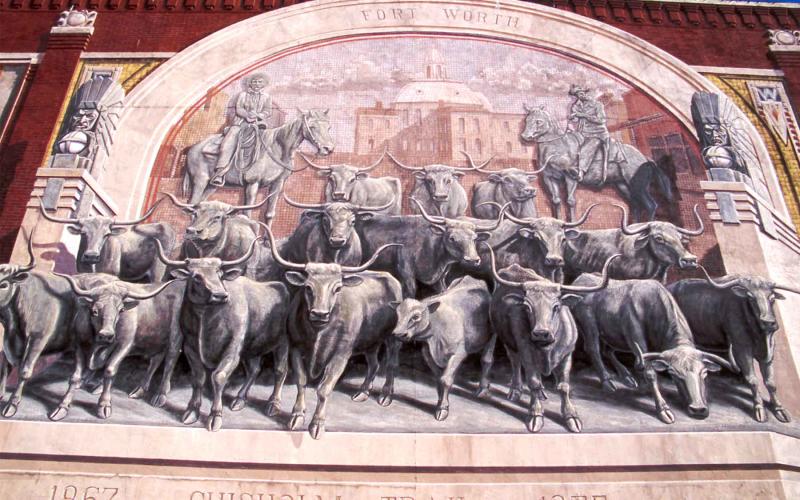 Head for downtown Fort Worth and visit the Sid Richardson Museum featuring paintings of the 19th Century American West. The free museum reunites significant paintings by American artists Charles M. Russell and Frederic Remington. Finish this historic visit in Sundance Square Plaza at the Chisholm Trail Mural, an homage to Fort Worth's historic cattle drives of the 19th century along the Chisholm Trail. The JFK Tribute in General Worth Square stands as a memorial to the 35th President of the United States, President John F. Kennedy. Located outside what was once the Texas Hotel, the grounds of the statue sit atop where President Kennedy made his last public speech to thousands of Fort Worthians.