As Music Director of 95.9 FM The Ranch, Shayne Hollinger has his thumb on the pulse of Fort Worth's Texas/Americana music scene. The local bands he promotes on his station share a passion for honest storytelling through verse. Last November, Hollinger highlighted 5 Fort Worth artists on the rise. Given the wealth of talent in Cowtown, we revisited the topic.

GRADY SPENCER
Before singer-songwriter Grady Spencer moved from Lubbock, he was a regular guest on The Ranch. Hollinger has always been a fan of the genre-bending musician.
"The first time I heard the song 'Things to Do' I said, 'This is a Fort Worth anthem,'" Hollinger said. "The song makes people proud to be from Fort Worth. He is creating his own music genre. I have a lot of respect for people who do something totally different. One minute he sounds country and another moment rock 'n' roll. Plus, Grady is the epitome of a family man. He puts his wife and kids first, and it comes out through his music."

VAN DARIEN
Another rising star is Van Darien. Hollinger said she reminds him of a mellifluous mix of Stevie Nicks and Grace Potter.
"She was doing shows with (2016 CMA New Artist of the Year) Maren Morris years ago," he said. "She is a little more rock than Maren. She's got the sexiest voice you've ever heard in your life. Van Darien went through all kinds of struggles in her life, and she puts that into her music. She's unbelievably good."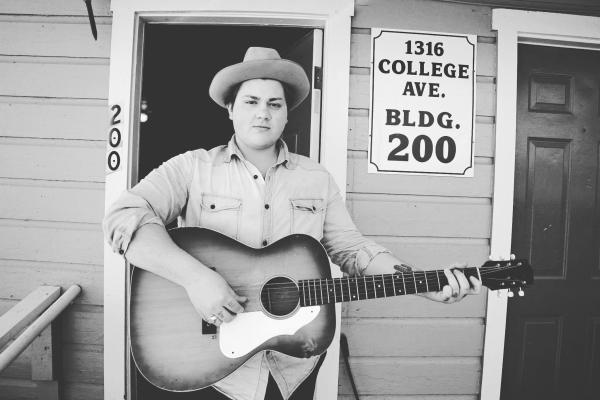 PC: Vincent Neil Emerson
VINCENT NEIL EMERSON
Vincent Neil Emerson is honest, pure and young.
"And, he's unapologetically country," Hollinger said. "He reminds me of Townes Van Zandt/Billy Joe Shaver-kinda guy. He has hard cutting lyrics. I respect the kinds of artists who can open their soul and say here's who I am, here are all my flaws, and I'm going to put it into a song."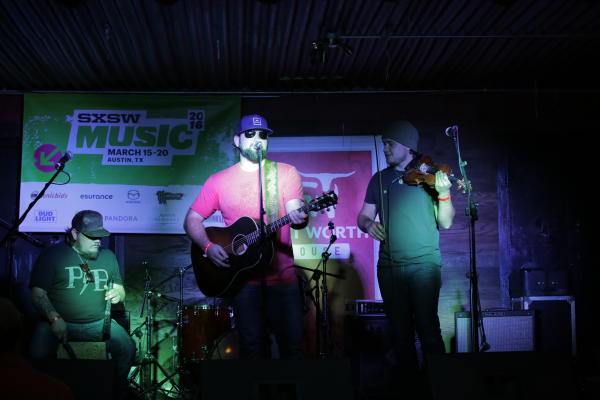 PC: Mike Ryan Band at SXSW 2016, Fort Worth House
 
JACOB FURR
"Jacob Furr is a thinking man's songwriter," Hollinger said. "He's also one of the most underrated songwriters in Fort Worth. When I hear his songs I think, 'This song should be in a Tarantino movie.' He's one of the most humble, reserved guys I've ever met, too. As soon as he turns that mic on his soul pours out. I respect him a lot."
 
MIKE RYAN BAND
"Mike Ryan Band is solidly country," Hollinger said. "Within a year, I could see them on national radio. They are great. The women love them because they write those dancing kinda songs, but it's not hokey. He writes soulful, country, feeling-type songs."
 

PC: Shayne Hollinger in studio at 95.9 The Ranch.

"There are many bands singing about trucks, girls, tailgating and beer," Hollinger said. "To me, an artist in the true sense of the word is a person that can say 'This is me. I'm going to lay it out in lyrics for you to hear.' There are so many artists in Fort Worth that are doing something totally different and unique. That's why so many musicians are paying attention to this scene and moving here."
ARTICLES YOU MIGHT LIKE:
Fort Worth's 8 Best Live Music Venues
Vodeo and Vincent Neil Emerson: Two Music Groups Keeping Fort Worth Funky
Jake Paleschic and Grady Spencer: 2 Musicians Keeping Fort Worth Funky
Van Darien: Fort Worth's Poetic Songstress