Buying a gift for the Fort Worth fanatic in your life? Here are our top picks for the best shops with the most Cowtown flair.
Billy Bob's Texas
As the World's Largest Honky Tonk, Billy Bob's Texas has a fittingly big gift store. Of course you can get t-shirts, caps, and accessories, but Billy Bob's is home to a huge stockpile of music from the Live from Billy Bob's concert series.

From country music legends and local heroes to red dirt favorites –– almost any country artist of merit over the last three decades has recorded a live album here, and you can buy the CDs and the DVDs.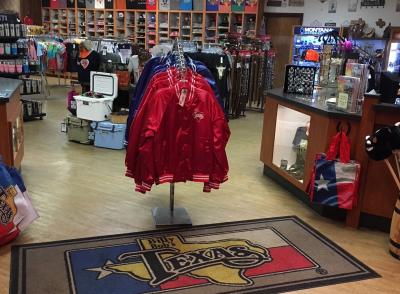 Fort Worth Locals
Fort Worth Locals offers a unique collection of merchandise –– from Funkytown coffee mugs and Panther City water bottles to tanks, t-shirts and sweatshirts, tote bags and stickers - all with a Fort Worth flair. You can shop online or visit the brick and mortar store on Magnolia Ave.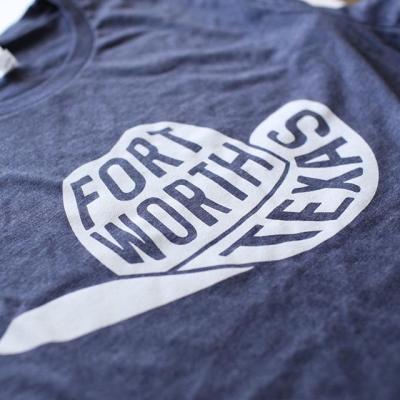 PC: @fwlocals

M.L. Leddy's
Pop into M.L. Leddy's Boots and Saddlery or Maverick Fine Western Wear if you're looking for hand-crafted boots, custom cowboy hats, fancy jeans, and lots of belts and accessories. Buying real cowboy boots from either store won't be inexpensive, but their boots will last for decades if you treat the leather right.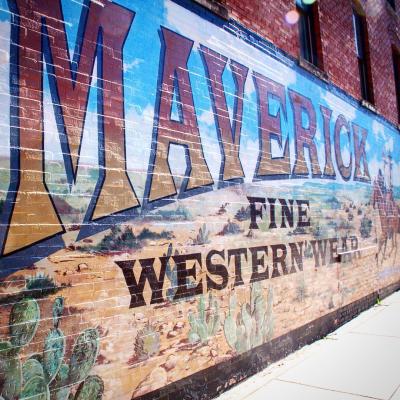 Sid Richardson Museum
Don't forget our fantastic museum gift shops –– Stop by the Sid Richardson Museum store for prints, bronzes, jewelry, books, children's toys, and specialty items made by local artisans.

National Cowgirl Museum and Hall of Fame
At the National Cowgirl Museum and Hall of Fame statement pieces abound. From beautiful silk scarfs to bold turquoise rings and cuffs, it's the perfect shop to buy that special, one-of-a-kind gift. You can also pick up books, posters and adorable onesies for the tiniest cowgirl in your life.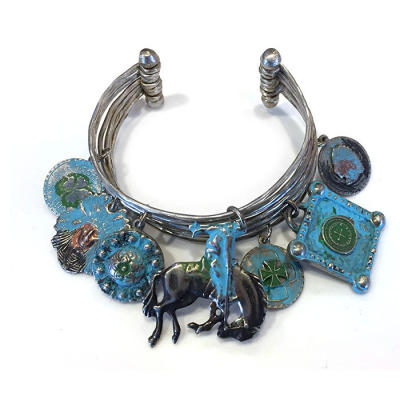 Texas Rangers and Dallas Cowboys
The Texas Rangers Team Shop and the Dallas Cowboys Pro Shop, both in Sundance Square, offer you the unique opportunity to grab a jersey or cap to help you rep your favorite team with pride. You can also buy or exchange baseball tickets at the Rangers Team Shop.


Retro Cowboy 
Retro Cowboy Gifts & Souvenirs (406 Houston St) is stuffed full of cute shirts, belt buckles, jewelry, mugs, puzzles, and even tiny cowboy boot slippers and hats for the littlest buckaroos.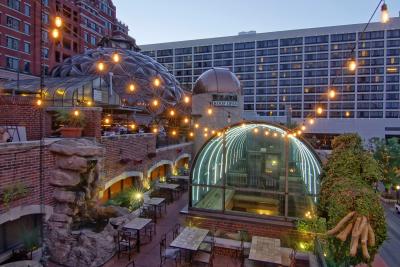 Reata Restaurant
Reata Restaurant's lobby doesn't have an extensive shop, but you can stop in and buy the cookbook Reata: Legendary Texas Cuisine, which features recipes created by the long line of legendary chefs who've called Reata's kitchen their home.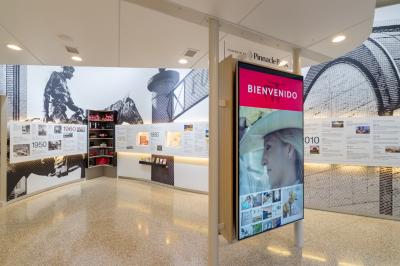 Main Street Visitor Center
Finally, plan a stop at the Main Street Visitor Center storefront in Sundance Square. T-shirts, mugs and bandanas are sold here as well as a selection of Fort Worth Locals goodies. You can pick up an Ale Trail map (visit all the spots on the trail and get a $100 Dickies card), ask the friendly expert about activities and events nearby, all while taking in a good dose of Fort Worth history.