We've all been there. Your friends are waiting at the bar, living it up, but you're left circling the parking lot searching for an open spot.While developments and businesses are working hard to keep up with parking demand, Fort Worth's rapid growth and burgeoning nightlife have left parking at a premium around many popular hot spots. To help you cut down on wasted time, here are some parking details and tips.
WestBend
Yoga, dining and day spas are just a few of the offerings at the WestBend Development. The WestBend parking garage (772 spaces) is free to all WestBend patrons and tenants and is open seven days a week. Header Image PC: @ShopSmallFortWorth
Crockett Row at West 7th
For customers of Crockett Row's 30 approved merchants, free parking is available in one of a handful of garages for up to four hours. Patrons must have their parking validated, and a new policy requires they visit an approved merchant immediately upon leaving the garage as towing is strictly enforced. Additional parking information is available here.  
Paid public parking at Farrington Field (1400 Foch Street) is now available. The lot holds up to 1,200 vehicles and is available Thursdays, Fridays, and Sundays from 10 p.m. to 3 a.m. The parking fee is $10 and includes monitoring by off-duty police officers. A pedestrian path under the West Lancaster Avenue bridge offers safe passage to and from this popular entertainment district.


Near Southside / Magnolia Avenue
There's ample street side parking along West Magnolia Avenue, and walking/biking is always encouraged. The Magnolia Village Parking Garage is a free 320-space garage on Alston Avenue. Future parking options are currently in the works.


Cultural District
Fort Worth's world-class museums offer several parking options. The Modern Art Museum of Fort Worth has 131 public parking spaces located to the west of the building. Parking under the Kimbell's Renzo Piano Pavilion holds 135. The underground lot can be accessed via Van Cliburn Way. A new parking lot, just south of the Modern and owned by the Kimbell, will be partially open soon. When complete, the new space will offer 227 parking spots.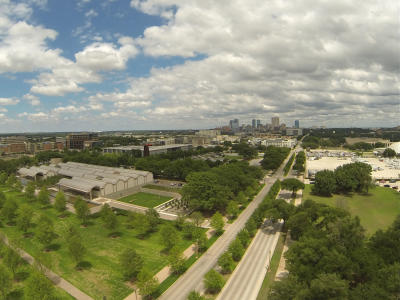 The Amon Carter Museum of American Art has a few dozen free parking spaces to the east of the museum and south of Camp Bowie Boulevard. Nearby Western Heritage Garage has 188 spaces offered at various rates depending on the length of stay. On weekends, visitors may also park at no charge in the University of North Texas Health Science Center lot.

Downtown
The heart of Fort Worth offers several free and paid parking garages and lots. Free garages include:
Popular spots to park that charge by the hour include Platinum Parking at 115 West 6th Street, Central Parking and Houston Street Garage. Downtown Fort Worth, Inc. put together a useful parking webpage.
PC: Joseph Haubert

Stockyards
The easiest way to park in the Stockyards is at Mule Alley. Parking in the massive lot is free Mon-Fri 11 a.m. to 2 p.m. Daily parking is a bargain at $3. A few blocks to the north, Billy Bob's Texas offers parking at various rates. If your events are near Pearl's Dancehall and Saloon or any of the restaurants and saloons west of North Main Street, you may prefer the Old Lumber Yard parking lot at a daily rate of $2.