In our attempt to keep you updated with the explosive growth in Fort Worth business retail, we've begun a series of articles highlighting all the things to do in these new spaces. Previously, we featured the Waterside development in southwest Fort Worth. This month the focus turns to Waterside's cousin, the WestBend Development, situated near the Clear Fork of the Trinity River and also managed by Trademark Property Co.
Some of the WestBend eateries have been open for years: Zoës Kitchen has been slinging healthy Mediterranean eats since 2011, and East Hampton Sandwich Co.'s lobster rolls and Fluffernutter sandwiches have dazzled TCU-area folks since 2014. WestBend is unique in its relatively diverse mix of office space and places to eat, shop, stretch, and relax.
Core Power Yoga – if what you like about your fitness club is the yoga, this might be the place for you. You can purchase packages for a single class, or buy a 20-class package that makes each class cost less than your bi-weekly Starbucks habit.
DryBar – Whether you're a curly girl or your hair's fine as corn silk, you'll appreciate the genius behind the blow-out center that's open every day. They don't do cuts or color, just a wash and style.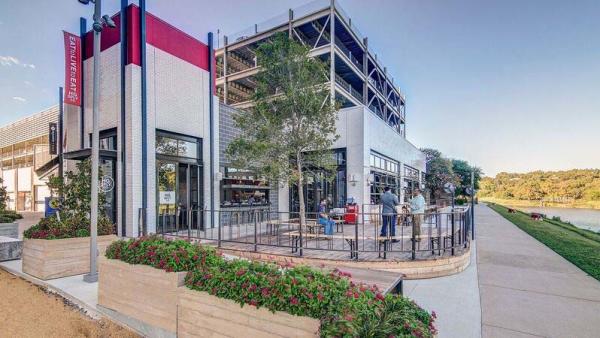 HG Sply Co. – You can get Paleo, gluten-free or vegan dishes here, but you can also find things like nachos, cheeseburgers, and chocolate cake on the menu.
Pax & Parker – This trendy, upscale, impeccably curated clothier for men and women is owned and operated by two TCU grads.
Silver Fox – One of the stalwart steakhouses that predates the WestBend development, the Silver Fox is a celebration food destination.
Tom Thumb – You might have had a small cry when Fresh Market went out of business, but the good news is that the newest location of the favorite Texas chain looks and feels a lot like the old Fresh Market.
Tyler's – Chances are good if you have a teenager in your house, you've already visited this destination for everything cool and trendy. Tyler's offers their proprietary brand along with nationally recognized brands for shirts and shoes, and a line of "Keep Austin Weird" gear. I guess we're still waiting to brand "Keep Fort Worth Funky"?
The Woodhouse Day Spa – Whether you want a facial, mani/pedi, massage or all of the above, this little corner of relaxation heaven's got you covered.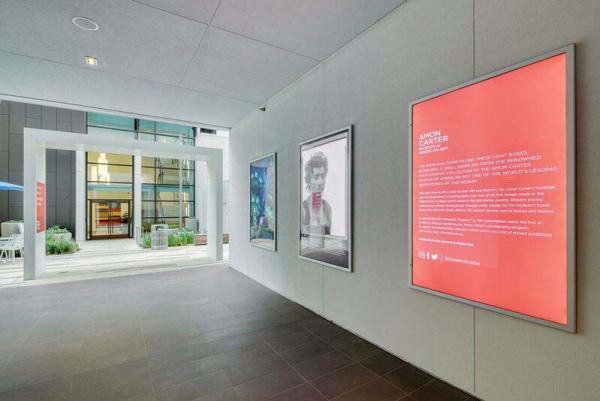 If the shops and the eateries aren't enough to make you want to point your car toward WestBend,  Trademark Property Co. and the Amon Carter Museum of American Art have partnered to bring a rotating selection of nine reproductions of the legendary Fort Worth museum's photography to the property. The reproductions, along with original murals by Fort Worth artist and TCU graduate Devon Nowlin, add a little art and soul to the space.
Also coming soon:
Dear Hannah – A cute boutique where you're invited to "flamingle" as you look at the trendy women's clothing and accessories.
Ascension Coffee – The Dallas-based coffee roaster/shop is also a farm-to-table restaurant and bar.
Bartaco – A casual, coastal-and-South American-themed taqueria.
All of the newer restaurants facing the Clear Fork will have unparalleled river views. In addition to plentiful surface parking, WestBend also offers a free parking garage for guests to use if you're planning to come sit a spell.