Fort Worth is known for art and culture, and with this reputation comes an emphasis on incredible architecture.  From Downtown to the Cultural District and everywhere in between, Fort Worth's landscapes and skyline are sure to catch your eye.  Here are some notable examples of stunning architecture around the city.
Bass Hall was designed by David M. Schwarz and is an example of the classic European opera house style. It seats over 2,000 people and features many types of shows like musicals, ballet and opera, and is home to the Fort Worth's symphony orchestra. Since it's opening in May 1998, the two, 48-foot tall limestone angels heralding visitors on the exterior of the building have been a staple of downtown Fort Worth.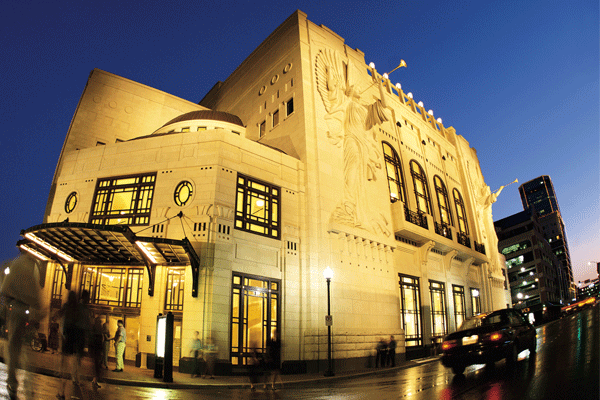 The Texas & Pacific Station was a train stop that opened in 1931 and helped establish Fort Worth as a major destination on the cattle drive route. It's a great example of 1920's Zigzag Modern architecture and is one of the most prominent Art Deco buildings in the city, with features like intricately designed ceilings and eagles carved into the building. T&P Tavern is also popular for its railway themed dining and food named after famous guests, like the Elvis peanut butter-banana-and-bacon martini. The building has been restored and currently serves as the last stop for the Trinity Railway Express. It can be rented out for weddings and events and has apartments in the higher levels.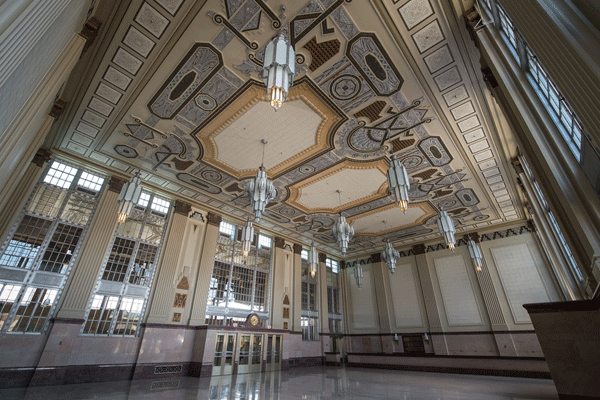 The Water Gardens is a relaxing oasis located in the heart of downtown. Designed by Phillip Johnson, the famous architect behind the Crystal Cathedral and Fort Worth's own Amon Carter Museum of American Art, the Water Gardens features three pools, a "mountain" that visitors can climb, and an amphitheater. There is a quiet pool with still water, an active pool with water that rushes over steps into a seemingly bottomless pit, and an aerating pool with 40 nozzles that spray 871 gallons of water per minute. It opened in 1974 but was renovated in 2007 to take into account extra safety precautions. This area used to be known as "Hell's Half-Acre" because of the vast amount of brothels and saloons in the location, but now the Water Gardens is a nice getaway that is suitable for the whole family.
The Courthouse sits on top of a hill near the Trinity River and is the end point of Main Street downtown. It was designed in the American Beaux Arts style by Gunn and Curtiss Architects in 1895 and is based off of the Texas Capitol Building in Austin. The Courthouse has a structural steel frame and was made with pink granite. There were many attempts at remodeling the building, but it was recently restored to represent its original design.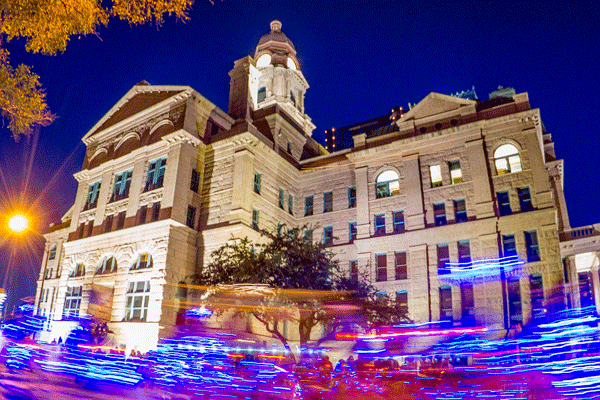 This building was designed in 2002 by world-renowned Japanese architect Tadao Ando. It has a 1.5 acre pond and a 53,000-square-foot gallery. The modern style relies on geometric shapes, minimal materials and the use of the environment. The large glass windows and water element creates beautiful reflections and the illusion that there are no boundaries within the building while drawing on the natural and diffused light. There are five pavilions supported by 40-feet tall Y-shaped columns. The construction from concrete, steel, aluminum, and granite allows for sharp, clean edges and lines. The museum is fully immersed in nature and is surrounded by trees and hills. Note: many museums in Fort Worth's Cultural District were designed by great architects and could also have been chosen for this list, for example the Kimbell Art Museum by Louis Kahn.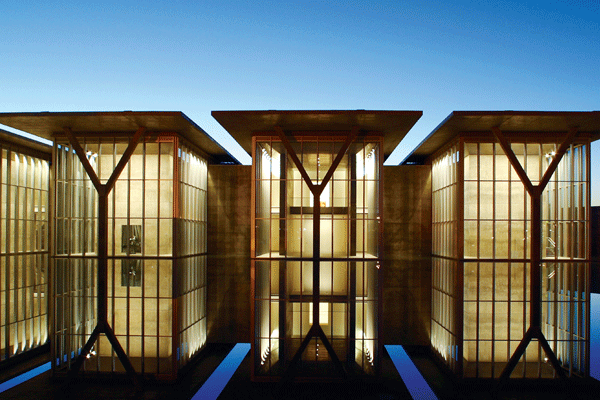 Main Image PC: Rob Reconnu