Working on your holiday list? You don't have to go far to find unique gifts perfect for everyone on your list. Fort Worth is full of artisans, culinary explorers, and craftsman creating beautiful works of art and specialty items you can't get anywhere else but Cowtown. Here's where to find gifts from Fort Worth's best.
FOR THE FOODIE
1. Since 1870 Pendery's Spices has been king of spices, seasonings and gourmet foods in Fort Worth. Buy your favorite chef an assorted seasoning gift set or Pendery's famous Fire Hall Chile Batch; their culinary creations are our gift to you!
2. The husband-wife team behind The Salty Pig Sausage Co. is making fresh artisan sausage your crew is sure to fight over. Links are sold at the The Clearfork Farmers' Market on Saturday mornings.
3. Lovely Lindsey at Sweet Lucy's Pies bakes up the sweetest pies from seasonal ingredients. Order for "oven to your door" this holiday season or pick one up at a local Farmers Market and you will be the hit of the party.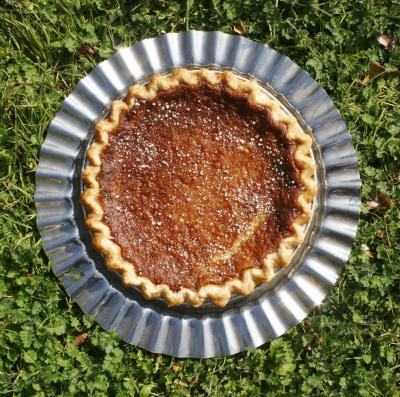 PC: Sweet Lucy's Pies
FOR THE LIBATION LOVER
4. TX Whiskey is not only distilled at Fort Worth's first artisanal bourbon and whiskey distillery, but also the largest whiskey distillery west of the Mississippi. Bottles are available for purchase around the state and perfect for the whiskey connoisseur. Make sure to stop by Whiskey Ranch for one-of-a-kind TX Whiskey-inspired gifts. You can also pick up the new 375ml bottles (perfect for stockings) and a bottle of the newly released TX Straight Bourbon.
5. Acre Distillery and Coffeehouse crafts batches of vodka, gin, bourbon, whiskey and more from downtown Fort Worth in the former area known as Hell's Half Acre. Pick up a gift truly steeped in history!
6. Rahr & Sons Brewing Company is considered one of the leaders in North Texas' craft beer movement and is known for hosting some legendary community events. Grab a six pack of your favorite brew and crack one open with your crew.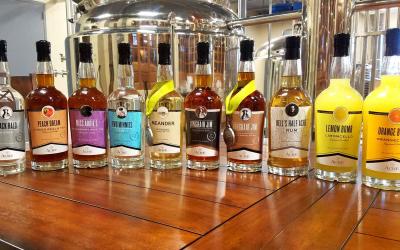 FOR HER AND FOR HIM
7. Olive Tree Body Care is a local purveyor of lotions, soaps and scrubs made with aloe vera and other natural-only ingredients.  
8. The handmade leather goods at Saddleback Leather Co. are top notch, but it's the good behind the goods that really make you love everything about this Fort Worth business. Only using the best leather in the world, products hold an 100 year warranty. This is sure to be the only bag you (or the giftee) will ever need!
9. Cowtown Made is a local line of Fort Worth- and Texas-inspired clothing, home decor, stationery and gifts.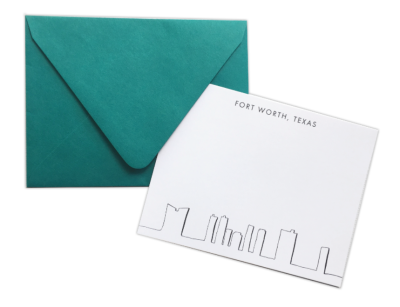 FOR THE KIDDOS
10. The Candy Barrel is the sweet concoction of a candy connoisseur and a child's dream come true. Seeing visions of sugar plums yet? Fill up those stockings with candies, taffy, suckers and more.
11. Zoe + Jack is a West Side children's boutique known for its unique goods. Think the perfect gift for the expecting couple in your life. 
12. The Happy Lark is a modern twist on a children's boutique with an open playspace. Let the little ones play while mom and dad shop around. 
THE QUINTESSENTIAL FORT WORTH GIFT
13. Local Revere has set out to become the pacesetter for locally inspired apparel by connecting the old school to the new school through a cool, vintage look with some modern attitude. Who doesn't love a classic and comfy tee?
14. M.L. Leddy's has truly been a leader in the handmade boot and saddle industry since 1922. Order a pair of custom-made, handmade boots to last a lifetime for the special cowboy or cowgirl in your life. Prefer something more grand? Perhaps a high-end belt buckle or hand-tooled saddle will do the trick.
15. For more than 15 years Hot Damn, Tamales! has been making people say just that, "Hot Damn, these tamales are good!" Tamales are available in 13 different flavors and shipped nationwide - just in time for Christmas dinner.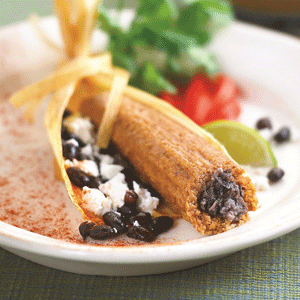 Still not sure what exactly to get your special someone?
Visit the free Cowtown Indie Bazaar Dec. 9 at Will Rogers Auditorium! The Bazaar is an annual handmade-and-vintage show produced by North Texas M.A.D.E. that features goods by local craftsmen.