Fort Worth has recently become a destination for big events in Olympic disciplines, including gymnastics and basketball. This month, the city doubles down on that momentum with two overlapping events featuring not only Olympic sports, but also competitors likely to compete in Japan in 2020. 

The 2019 Seamaster US Open Table Tennis Championship kicks off December 17-21 at the Fort Worth Convention Center. USA Wrestling brings its Senior Nationals and youth-oriented Stockyard Stampede to the Convention Center December 20-22. 

TICKETS
Tickets to both events are $10 per person (kids 5 and under free). A two-for-one deal will be offered the days both events overlap on December 20th and 21st. Tickets may be purchased day-of-event at the Fort Worth Convention Center. 
 
USA Table Tennis
The event is ITTF Sanctioned for world rankings, so good wins here will help participants' standing within the sport. First place in both open divisions also carries an $8,000 first prize. It includes more than 80 events on 80 tables. The more than 700 players range in age from six to about 90.
Youth divisions begin play on December 17, including the 70-and-overs. Four-person 80+ men start play the morning of the 18th. The top divisions in singles, doubles, and mixed doubles begin on the 18th as well.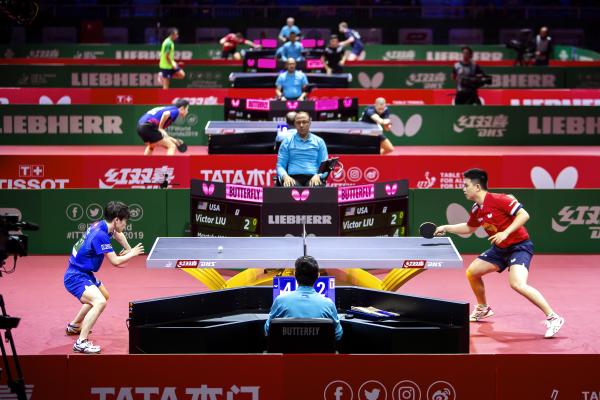 Players to Watch
Men
• 2014 winner Tao Wenzhang, the top-rated American player in the field
• World no. 54 Kou Lei of Ukraine, the top-ranked men's player coming into this year's tournament
Women
• 2016 Olympian Matilda Ekholm of Sweden
• Two-time winner and U.S. Olympic hopeful Liu Juan
• 2018 Finalist Lily Zhang of the USA, a fourth-place finisher at this year's Women's World Cup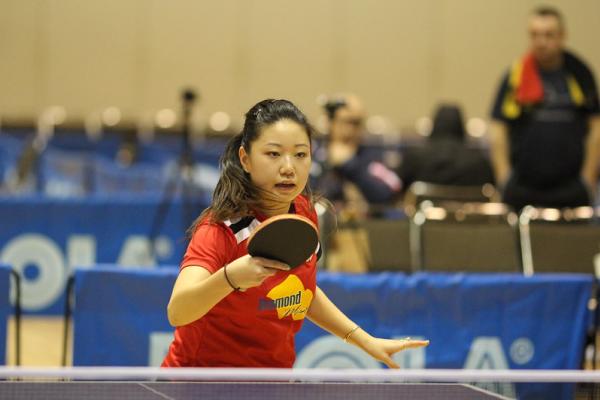 In addition to the open and age group divisions, you'll notice draws with names like "U-1400 Adult RR." These are made up of amateur players grouped with others of similar ability. Players carry a rating, so in this example, every player in this division must be rated at 1399 or below (the higher your numerical rating, the better a player you are). "RR" indicates a round robin component to the event, where each player will play every other person in their group to advance into an elimination bracket.
The week will also include para table tennis (beginning play on the 20th and including likely paralympians among the competitors), alternate tourneys featuring sandpaper and hardbat rackets, and team competitions. Table tennis advocates emphasize that their sport is a safe, non-contact, indoor activity where the whole family can compete in the same tournament.
Texas Wesleyan University's national championship-winning coach Jasna Rather, a former Olympian herself, points out a few things to observe as you watch the matches. One is how they hold their rackets.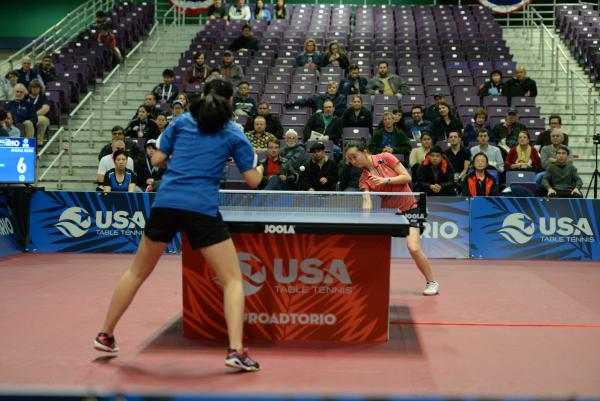 Three main grips:
• Shakehand - Most players play this style, which involves holding the handle as if shaking hands.
• Penhold – Most common in Japan, Korea and China, the player places a thumb and index finger on the front of the racket with the other three fingers on the backside.
• Seemiller – A grip that places the thumb and forefinger on the sides of the racket. It was pioneered by U.S. Table Tennis legend Danny Seemiller. In his sixties now, Seemiller will still compete in multiple divisions in Fort Worth.

Playing Styles:
• Attacker with more smash game
• Attacker with more use of loop/spin game
• Defensive players or choppers
• All-around
Coach Rather also notes that we'd be remiss if we didn't acknowledge Ragle Inc., Texas Wesleyan, the DFW Table Tennis Club, the Austin Table Tennis Club and a host of Fort Worth players for volunteering their time to help with the event.

USA Wrestling
USA's Wrestling's portion of the week will also feature both amateur and world-class competitors. The first thing you should know is the top five finishers of the 18 Olympic weight categories in Men's Freestyle, Men's Greco-Roman and Women's Freestyle will earn their spot in the 2020 U.S. Olympic Trials.
In all styles, one can win by pinning one's opponent or by scoring points through moves observed by the judges. The Greco-Roman wrestling style does not permit holds below the waist. Freestyle wrestlers can use their legs both offensively and defensively.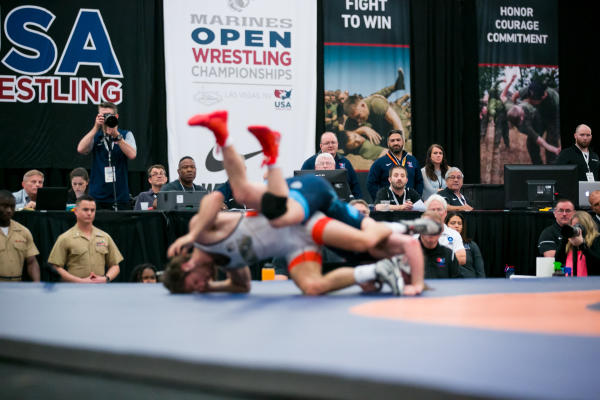 On the amateur side, Fort Worth's event is a first-year stop on the Folkstyle Tour of America, a six-event series of youth events held at venues across the country. Boys and girls of multiple skill levels from six-and-under through middle school ages compete. Folkstyle is the style most used in amateur and collegiate wrestling. It bears a number of similarities to freestyle, although with more emphasis put on controlling the opponent and less on the big throws. One must hold one's opponent to their back for two seconds to win a folkstyle match as compared to one second for freestyle and Greco-Roman.
When you're at the event, you may want to look for some Texas connections. Klein's Xochitl Mota-Pettis was one of the top female wrestlers in the state last year as she won a second high school state title in her weight class. And 2000 Olympic champion Brandon Slay of Amarillo will be coaching at the Senior Nationals.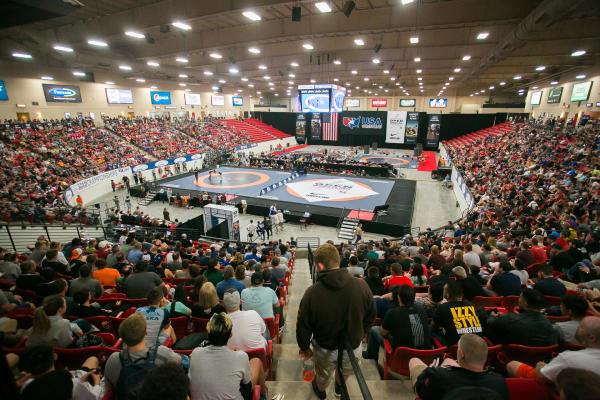 The Folkstyle Tour competitors begin on Friday, December 20th. The Greco-Roman competitors in the Senior Nationals will also start Friday, along with three of the women's freestyle divisions. Those will all finish on Saturday, with the rest of the freestyle divisions being contested Saturday-Sunday.