Ordering an item that's not on the menu at a non-chain restaurant is a bit of a challenge. On the one hand, if the kitchen's going to run efficiently, there needs to be a stock list of food items for the restaurant to maximize profit and minimize waste. On the other hand, sometimes there are menu items that are long gone, but that you still crave. And of course, sometimes there are sauces or sides or ingredients that you just love, and want to substitute for your fries. And then maybe, just maybe, the restaurant has a secret menu.

Here are 14 off-the-menu and secret menu items in Fort Worth that you can get if you ask.
Billy Bob's Texas has a signature drink called a Three Legged Monkey. Although we did not get confirmation from the BBT bar staff, our source tells us the drink is Crown Royal whiskey straight from the freezer, with a touch of Coke and a touch of Sprite. The secret is that the Crown has to be super-cold. Of course, if you wanted to make the drink a little more Fort Worth, you could ask for TX Whiskey.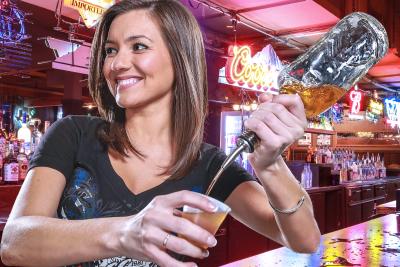 Cane Rosso's got a few PG-13 secret pizza offerings. The Honey Bastard comes topped with spicy soppressata salami, mozzarella, bacon marmalade and habanero-infused honey. The Honey Bitch adds smoked brisket from Heim Barbecue.  The Bitch is based on availability –– when the 'cue runs out, so does the pizza. Finally, you can get a Heimy Bastard, but only on Tuesdays. The pizza features more of the soppressata and spicy honey along with Heim's burnt ends.
Cantina Laredo offers chips with standard salsa, but why have the regular version when you could have salsa Felix? The warm tomatillo and jalapeno salsa is served with the restaurant's brisket tacos, but it's yours for starters if you ask.
Blaine Staniford, the chef at Grace and Little Red Wasp, says there are two secret menu items (and no password or handshake is needed for either). At Grace, you can get butter-poached oysters with king crab and caviar, sprinkled with chives. At Little Red Wasp, Staniford puts a fancy twist on a patty melt: two quarter pound burgers with grilled onions, Swiss cheese, and Wasp sauce on toasted Empire Bakery rye bread.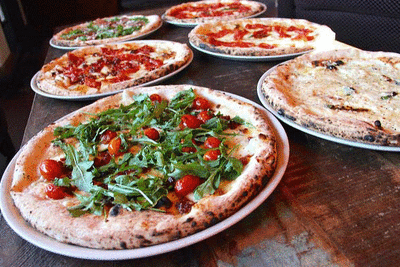 PC: Pizza at Cane Rosso
There are chicken strips at Lucille's Stateside Bistro on the children's menu, but if you order them off the menu as an entrée, they will come with gravy. Also, the breakfast pasta supreme was taken off the menu years ago, but if you ask for it, the cook will make it for you. The dish includes fettuccini noodles with Alfredo sauce, meat, eggs and bell peppers –– sort of like a breakfast bowl with pasta instead of toast.

At Max's Wine Dive, Executive Chef Jenna Kinard will make you her secret vegan pesto pasta: orzo pasta with a walnut basil pesto, heirloom tomatoes and roasted garlic. The dish comes with sourdough bread and probably pairs well with one of the many selections on the wine list.
There aren't many secrets on the Reata Restaurant menu, but insiders know a couple of tricks. First, you can substitute the sublime jalapeno cheese grits for potatoes or any starch on the menu. Second, when you're ordering your seasonal cobbler or West Texas pecan pie a la mode, ask for the cinnamon ice cream instead of the standard vanilla.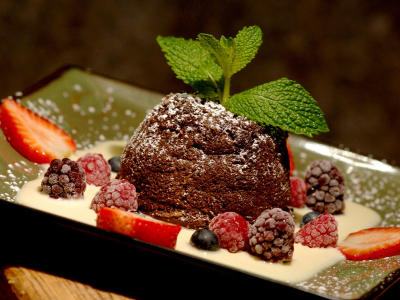 PC: Reata Restaurant Dessert 

Taco Diner offers a tasty red salsa with chips when you sit down for a meal. What they may not tell you is that you can request the orange salsa or spicy green salsa –– both are delicious with salty chips and on top of your fajita meat. (Pro tip: Ask any Mexican restaurant if there's a green salsa. It's generally spicier than the red stuff.)
Torchy's Tacos has a not-so-secret menu listing of additional tacos, like The Matador - brisket and grilled jalapeno topped with pickled onions, jack cheese, avocado, sour cream and tomatillo sauce on a corn tortilla.
Remember, your ability to order off the menu depends on a number of factors, including whether the chef has the ingredients right-this-minute in the kitchen. So, be kind to the servers and the kitchen staff!
This article was inspired by Fort Worth, Texas Magazine's 44 Area Attractions You Never Knew Existed.