Our city was made for the curious. 
When the sessions are over, there's still so much to get into in Fort Worth. Whether attendees are interested in doing some solo exploration or they want to extend their stay with family or a little extra company, there's no shortage of things to do. Check out these five bona fide extended-stay experiences.
​Experience Fun
Located in downtown Fort Worth, Sundance Square is a cool, walkable and convenient kickoff to an extended stay. From catching an event at Bass Performance Hall (home to the Opera, Symphony, Ballet and touring Broadway shows) or people-watching and relaxing in the shade at Sundance Square Plaza, this area is 37 blocks of dining, shopping and entertainment, all in one place.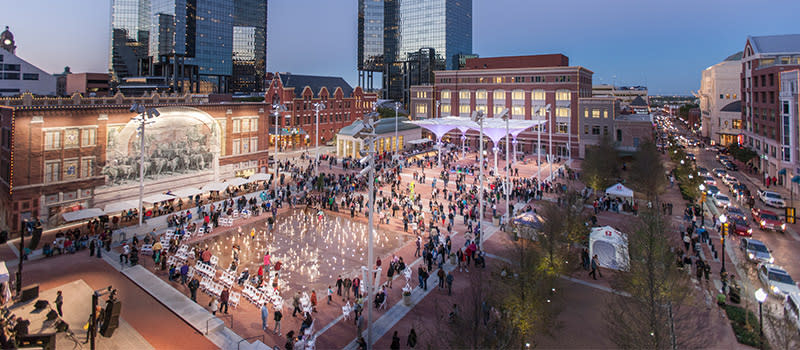 A Legacy Lives On
"There are no faint hearts in Fort Worth..." was taken from a speech given by President John F. Kennedy on the steps of the Hotel Texas—now the Hilton Fort Worth. JFK Memorial Plaza celebrates the president's last impromptu appearance. This special tribute is a must-see for history buffs and includes snapshots and even more quotes from his speech to the public. Visitors can also get a reverent look at the tributes, museums and landmarks that commemorate the life and legacy of the president with JFK's Footsteps itinerary.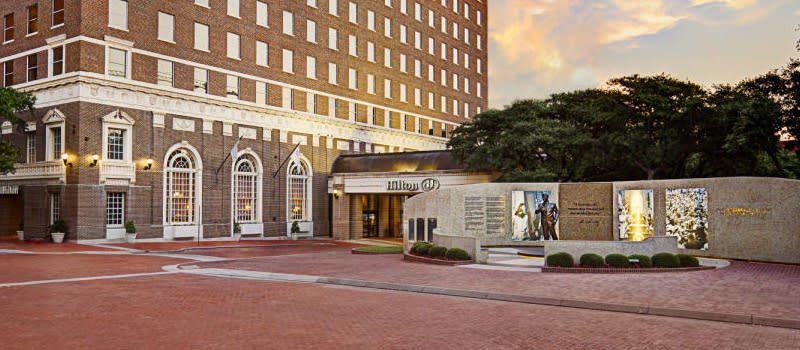 Don't Skip the Zen
Who knew sanctuary could be found in one of the most buzzing downtowns in America? Attendees won't want to miss the chance to see the Fort Worth Water Gardens while they're here. This beautiful and relaxing oasis is steps from the Fort Worth Convention Center, and the pictures do not do it justice. There are a variety of water features that can be enjoyed year-round, including three pools: the aerating, the quiet and the active pool.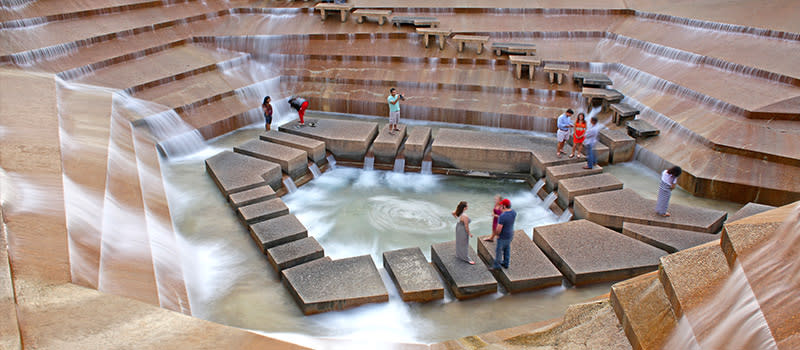 Immerse Yourself in Culture
Just a few miles west of downtown is a true gem in our cowboy town. Fort Worth's Cultural District is one of the most remarkable in the country, with an inspiring collection of five world-class museums spanning the history of art. The area is also home to delicious restaurants, an acclaimed theatre and top events, including the annual Fort Worth Stock Show & Rodeo— a must-do event during January and February.
Ride 'em Cowboy
Attendees can strap on those proverbial spurs and stay awhile for the Stockyards Championship Rodeo. Talk about authentic: this two-hour show features bull riding, team roping, barrel racing and much more. Kids can even participate in certain events to win prizes.

To Paraphrase…
Fort Worth is the Texas meeting you want and the extended trip attendees shouldn't skip! Here, it's worth it to come early and stay late, so check out more itineraries that are tailored to everyone from food fanatics and culture vultures to outdoor enthusiasts and history buffs. 
If you're ready to get the ball rolling and start planning your Fort Worth meeting, we're always here! Reach out and tell us how we can help or submit your RFP today.