Becoming an elite athlete takes more than talent. Elizabeth Northern knows all about that. The Fort Worth runner danced and ran for fun as a child, and actually discovered her true talent level relatively late in life.
"My dad ran cross country in high school," she said of her roots in running. "And so I'd been running with my dad, and then my mom and I would do Race For The Cure each year. I've done (the) Cowtown (10-kilometer race) since I was in third grade. It's always been a part of my family, just something that we did together. And then in high school, when I did cross country, it was for fun. I had a bunch of friends that were doing it. And so it just kind of was more for social things. And I wasn't very good. Like I was decent, but I was not, like, recruitable.
Elizabeth was a member of the cross country team at Fort Worth's Nolan Catholic High School her junior and senior years. She then matriculated to Trinity University in San Antonio with no intention of pursuing further formal competition until a fortuitously-timed trot around the school's grounds.
"It was during freshman orientation. I was just kind of jogging around campus and ended up on the track and the cross country team was there. And they kind of hollered at me. And they're like, 'Do you want to run cross country?' And next thing I knew I was on the team," she explained about how the day progressed. "I was in the gym and getting all my physical stuff checked out, and I got a uniform, and then I was racing, like, two weeks later."
She quickly found success at the non-scholarship Division III school under the Tigers' then-head coach Jenny Breuer.
"I walked onto the cross country and track teams at Trinity," Elizabeth said. "Coach B noticed pretty early on that I was really good at long runs, like, that was where I excelled and so she knew, even from the first couple of months, she was like, 'You're gonna do the 10K in track.' (I was) like, 'What? I don't know if I want to do that.' But sure enough, my best event in college was the 10K. And since then I've just gone longer."
She ran in the 2006 and 2008 NCAA D-III national cross country meets and helped the Tigers' squad to a best-ever sixth-place national finish in 2008. In 2009, she won the Southern Collegiate Athletic Conference 10,000 meters and competed in the 2009 NCAA D-III 10 km national track and field championships. Shortly after graduation, after having moved back to Fort Worth, she returned to San Antonio to try running a marathon.
"My best friend from college wanted to do one. So we did it together. That's literally the only reason why we did it, because the only reason why I did it was because she was doing it."
Elizabeth had not trained for run of that distance before. To complete a marathon, one must traverse 26.2 miles.
"I did not do a long run longer than 16 miles (in training) and so that first marathon was a lot of crying. I mean, I still ran a fantastic time considering how bad it felt but I didn't do another marathon for two years. I was like 'Never again, I'm never doing this again.' And then I've done like 15 more."
She did some half marathons before trying another full one in 2012. It proved her breakthrough.
"In 2012, I had signed up to do the New York City Marathon that year, and that was the year of Superstorm Sandy. And the race was canceled. We were in New York City when it got canceled."
She managed to get into a race scheduled for the follow weekend, ironically in the Alamo City.
"I said I'd never do it again. Then two years later, I did the exact same race. And I cried, and by far my worst marathon ever was that one in 2012, because it was, like, 80 degrees."
She fought through oppressive humidity to finish the race and realized she could potentially have success at longer distances.
"I decided to, like, really, really, really train for (the) Cowtown (Marathon the) next February," she said. "That Cowtown has pretty much launched my whole next trajectory because I just ran my heart out and I ran a 2:46 there and shattered all their records."
Title IX allowed for me to pursue my running dreams while in college.
- Elizabeth Northern
Elizabeth has since won every event the Cowtown holds (5K, 10K, half marathon, and ultramarathon – sometimes running two in the same weekend) and set more course records in a few of those. She's continued to excel in races beyond her hometown as well.
"My running career highlights include finishing the 2016 and 2020 Marathon Olympic trials (68th and 73rd respectively), placing sixth at the World 50 km Championships in 2019, being the 2019 USATF 50 km National Champion, being the 2021 100 km National Champion, and being the short-lived Guinness record holder for a 10 km while pushing a double stroller."
Another thing an elite athlete needs in order to succeed is support. Those closest to her – including the occupants of that double stroller (given to her by fellow former Cowtown Marathon champion Craig Ottman after his kids outgrew it) – have played a big role.
"Hands down, the most important things in my life that have inspired me to continue on in my running journey are my family. My parents and husband have been the biggest team and supporters throughout this entire adventure. And my children have made each experience so special," she said.
She and her husband, Will, found out about their first pregnancy a few days after the 2016 Olympic Trials. A little over a year after she had their daughter, Penny, Elizabeth delivered their son, Davis (hence the need for a double stroller). She loved becoming a parent, but she also needed to face down new challenges.
"After my kids were born, I lost a bit of myself - in a good and a bad way, mostly good. While I learned more about becoming a mom, I forgot about what made me feel like 'myself,'" she explained.
As she yearned to get back to running, Liz needed an added support system. Luckily, she found a way to create her own.
"Running has taught me so much about teamwork, accountability, and determination. Back in 2018, I started an all-female elite running team, and this group of women has inspired me beyond belief. Our team mantra is along the lines of 'iron sharpens iron' or 'high tide raises all boats,' meaning the goals and joy of each team member are the goals and joys of all of the team members," she said of the Fort Worth Distance Project. A number of its members have run in the country's top long-distance competitions and they keep each other accountable.
"There is nothing like sending out text messages at 4:00AM to your teammates checking in if everyone is ready to run. Running along the Trinity Trails shoulder to shoulder with these ladies was the thing that helped me gain my strength following my two children. After I had my two kids back to back, I had to dig really deep to get up and out every day to reach towards a goal bigger and beyond myself."
She has that next goal in mind, and it will no doubt require plenty of early-morning awakenings to achieve.
"Currently, I am training for the World 100 km Championships to be held in Berlin in August 2022. I will be representing Team USA in this race."
Elizabeth has never shied away from trying something new in her running career, even when it meant pushing herself out of her comfort zone. So it was with the decision to try races that stretch beyond 60 miles at a time.
"In 2020, I did a six-hour run where I wanted to hit 50 miles and I made it to 49 and I was doggone tired. So I just didn't even try to push it to 50. And so then, last year, I was training for a 50K that got canceled. And so I was like, 'Well, let's look at the race calendar.' And there was a 100K. I was like, 'Maybe I'll just do a 100. I'll just double the distance, why not?' she said of her seemingly matter-of-fact decision to go far beyond any mileage she'd ever run before.
" I signed up. It was the national championships with 100K. And I got there and it got to be, like, 95 degrees by midway through the race. And I had all my heat training in Texas. So, my husband can attest, I looked the best crossing the finish line because I handled the heat really well. So I won that race, and within the time that is required to make the American team for this championship. And so then I was like, 'Well, I guess I'll have to do another one.' So that's how I've gotten on to run in Berlin."
One of the most vital components to athletic achievement is opportunity. Elizabeth got hers at Trinity and made the most of it. She credits a groundbreaking piece of 50-year-old legislation for helping ensure her and others of her gender have that chance.
"Title IX allowed for me to pursue my running dreams while in college. As well, in 1972, the first official women's race occurred at the Boston Marathon," she said.
Liz has since coached at the middle school level and now has a job in which Title IX positively affects her and her ability to help others push their own limits every day, in athletics and more.
"Now that I work at Tarrant County College (as a research analyst), it continues to protect my rights as a woman in higher education and the rights of all women."
---
Fort Worth Sports has created a series of blog posts in conjunction with the 50th year of Title IX. Each article will profile a woman who has made substantial contributions to the vibrant Fort Worth sports scene.
---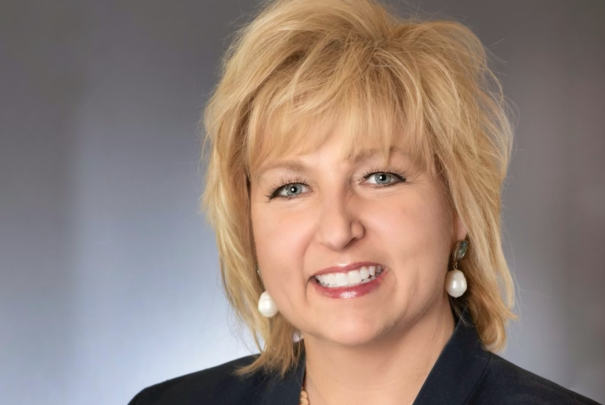 Judy Bernas: Woman Worth Meeting
An NCAA public service campaign emphasizes that student athletes overwhelmingly "go pro in something other than sports," with the implication that their playing experiences help them in...
Read More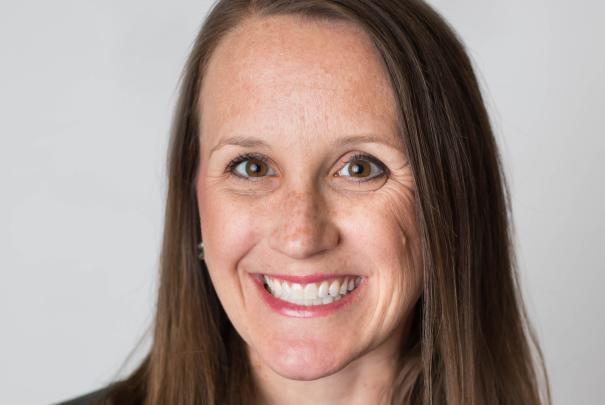 Elizabeth Northern: Woman Worth Meeting
Becoming an elite athlete takes more than talent. Elizabeth Northern knows all about that. The Fort Worth runner danced and ran for fun as a child, and actually discovered her true talent level...
Read More