Want to find something fun to do with the kids? Set out to see art in action with everything from jazz, paper crafting and even needlepoint. 
February 3 & 4
Family Fun Day & Jazz On The Porch 
Enjoy some free, family fun and wonderful jazz at the Western Heritage Center on Saturday, Feb. 3, from 4-7 p.m. There will be games for the little ones and archery for those kids 7 and older. Sit back and relax to the tunes of Thom Brownlee, Jr. Jazz Trio. Get the details.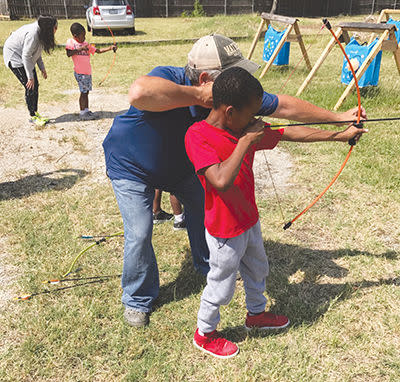 Neverland 
Neverland opens on Feb. 2 at Casa Mañana Theatre. The retelling of the classic story, Peter Pan, the night will be filled with enchantment as you see Peter Pan show Wendy the magic all around her. Get the details.

February 10 & 11
Victorian Paper Crafting Class 
With shows like "Downton Abbey," "The Crown" and "Victoria" being all the rage right now, this is your chance to spend the day pretending to be part of the Victorian society. Log Cabin Village's paper crafting class is meant to be an adult and child class that teaches paper cutting techniques perfect for historic Valentines. Event occurs Saturday, Feb. 10, from 9 a.m. to noon. Class is $15 per person. Get the details.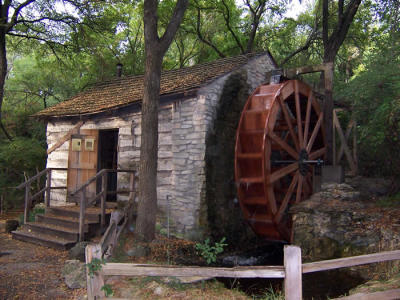 Family Sock Hop at Your Library 
Loosen up with your kiddos as you spend the day at the Seminary South Library… dancing! It's a family Sock Hop and it's going to be fun. Hop about at the Seminary South Library at 10:30 a.m. on Sat., Feb. 10.
February 17 & 18
Breakfast with the Beasts 
Start your weekend off with a family breakfast at the Fort Worth Zoo on Saturday, Feb. 17. You will be served a continental breakfast and be able to meet and learn about some fun and furry beasts - all before heading into your animal-filled day at the zoo! Get the details.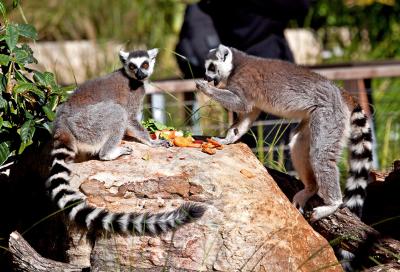 Family Festival – Eye On Fashion
Have a budding fashionista in your family? Take them to the Family Festival at the Kimbell Art Museum on Sunday, Feb. 18. from 12-5 p.m. You will learn how art can inspire fashion as you make your own crazy hats and colorful costumes.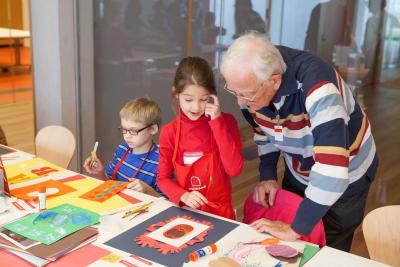 PC: Kimbell Drop In
 
February 24 & 25, 2018
A Needle Point Love Story
Historic Fort Worth, Inc. will again be featuring the amazing artistry of over 287 stitchers as they showcase the artisan's needlepoint work in one of Fort Worth's first historic landmarks, Thistle Hill Mansion.
In its fourth year, this event continues to grow in popularity and is bound to open your eyes up to the art of needlepoint. View the exhibit Thurs-Sat, Feb. 22-24,10 a.m. - 4 p.m.; Sunday, Feb. 25, 12-4 p.m.  Tickets are $15 in advance, $20 at the door. Get the details.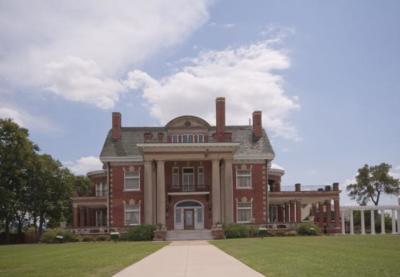 The Cowtown 40th Anniversary 
Celebrate the 40th Anniversary of The Cowtown on Saturday and Sunday, Feb. 24-25! The races start at 7 a.m. both days at Will Rogers Memorial Center and include a Kids 5k on Saturday. 
Cheer your runners on while you take the kids around the KidZone for bounce house fun, face painting, and an inflatable obstacle course. Get the details.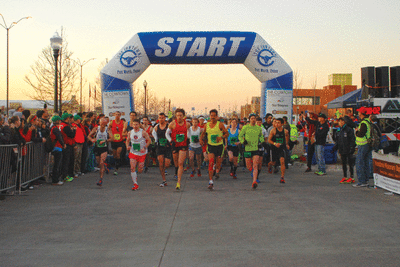 2nd Annual Girls Soar Aviation Day 
Sign your girls up to experience the power of a career in aviation at the C.R. Smith Museum's 2nd Annual Girls Soar Aviation Day. Workshops on Saturday, Feb. 24, from 10 a.m.to 2 p.m require pre-registration and include talks from a Professional Women Aviation Speaker Panel, wind tunnel testing and much more. Get the details.