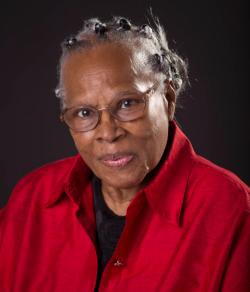 Civil rights leader Opal Lee, 94, realized a longtime dream in 2020 and collected 1.5 million signatures on a petition to create a national holiday for Juneteenth, the day the Civil War-era Emancipation Proclamation was announced in Texas.  
Visit Fort Worth was a leading sponsor of Opal's Walk celebrating Juneteenth 2020. Her efforts drew national attention from celebrities including Usher, Diddy and Lupita Nyong'o as well as media coverage from The New York Times and Associated Press. 
"Opal Lee's positive message about freedom captured national attention this year. In honoring her, we want to emphasize that everyone is welcome in Fort Worth, Texas," said Mark Nurdin, chairman of the Visit Fort Worth Board of Directors. 
Lee said: "We have simply got to make people aware that none of us are free until we're all free, and we aren't free yet. As we address local inequality, we become a more welcoming city."