APPLICATION
Do you have what it takes to be a drover? Click here to apply.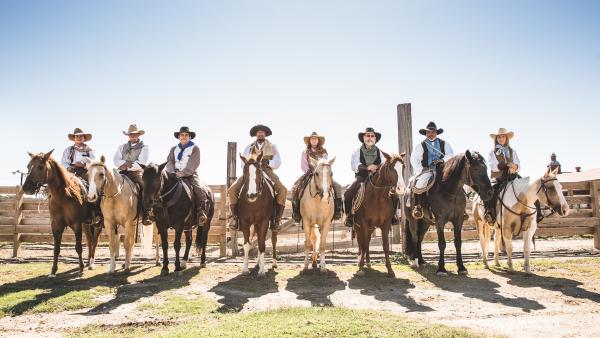 JOB TITLE:  DROVER
SUMMARY OF BASIC FUNCTIONS: 
Get paid to ride in the Stockyards, Entertain & Educate visitors. 
Application: Click here to apply.
Phone calls or walk-ins will not be accepted.
Drover position: Horse, Tack & Clothing provided. Start Part-time, with the opportunity for Full-time which will include benefits. Flexible work schedules as Drovers are needed during the week as well as the weekends and holidays. No housing provided. You must also be able to pass a drug test and background check. Starting pay rate $16.00/hour - $20/hour based on experience.
Qualifications: Two (2) years of responsible experience in horseback riding, cattle handling and public relations activities is preferred. Extensive teamwork and public contact required. This position is responsible for the direct care of horses and cattle, operation and maintenance of equipment, driving cattle, interacting with visitors and presenting educational programs to children and adults. Indoor and outdoor environments; exposure to extremes in weather conditions; work and around moving vehicles and animals; exposure to dust, fumes, and noise.
Duties include but are not limited to: 
Operate truck/trailer/tractor/loader. Will train
Horsemanship skills – 2 years experience preferred
Public speaking skills
Cattle handling experience
Bilingual Spanish English desired but not required