MEET THE TRAIL BOSS
Kristin Jaworski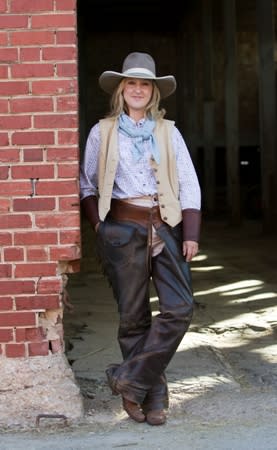 Since 2002, Jaworski has served as Fort Worth Herd Trail Boss and been responsible for the day-to-day management of the City of Fort Worth's twice-daily Cattle Drive, in addition to expanding all aspects of the Herd including educational programs and media relations to better support tourism and increase visitation in Fort Worth.
Kristin was raised around the livestock industry, introduced to tourism in the Grand Canyon at an early age and found that marketing was her passion when she attended college at Tarleton State University when she moved to Texas in 1997. Her experience in marketing, public relations, supervision, and livestock management gives her well-rounded qualifications to manage the Fort Worth Herd program. Kristin's life-long interest in horses and ranching, along with her Bachelor's Degree in Marketing and Master's in Management and Leadership from Tarleton State University in Stephenville, Texas is a tremendous asset to the Fort Worth Herd program.
Want to enjoy Fort Worth without spending a lot of money? Choose from a variety of free and nearly free things...
Turn Fort Worth into a giant game board with this fun scavenger hunt adventure. Combine the excitement of the...