FOR IMMEDIATE RELEASE
Terran Fleenor
Visit Fort Worth
Sr. Manager of Public Relations
TerranFleenor@FortWorth.com
"CBS SUNDAY MORNING" CORRESPONDENT MO ROCCA TO KEYNOTE VISIT FORT WORTH 10TH ANNUAL MEETING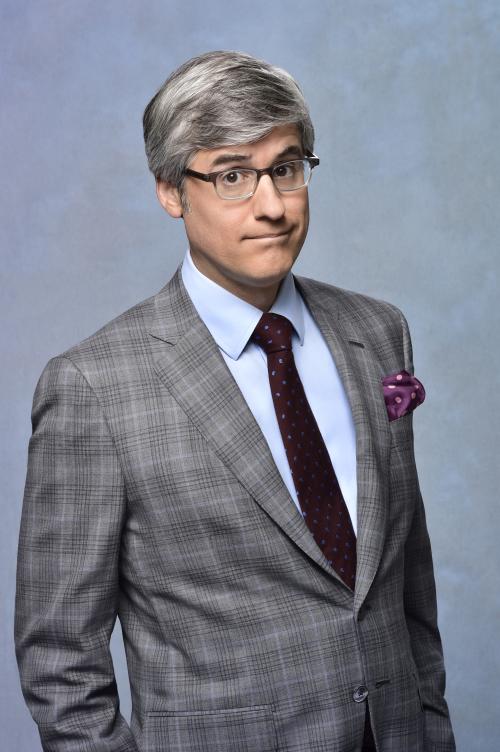 FORT WORTH, TEXAS (January 12, 2023) – Emmy-winning "CBS Sunday Morning" correspondent Mo Rocca will keynote the Visit Fort Worth 10th Annual Meeting presented by Pinnacle Bank. The event will be held 7:30- 9 a.m. on Friday, February 17 at the Fort Worth Convention Center. The keynote is sponsored by Clearfork, Edwards Ranch.
 
At "CBS Sunday Morning" Rocca reports on a wide range of topics for the top-rated Sunday morning news program, ranging from gerrymandering and hydrangeas to overlooked presidential history and the Vatican, for which he interviewed Pope Francis. He's also profiled entertainment legends Angie Dickinson, LeVar Burton, James Caan, Rita Moreno and Sandy Duncan. Rocca is the host and creator of the hit podcast "Mobituaries," and author of the New York Times bestselling book Mobituaries: Great Lives Worth Reliving. He is also the host of "The Henry Ford's Innovation Nation" on CBS.
 
"Mo Rocca has created a sense of community across America with his thoughtful and inspiring approach to storytelling," said Bob Jameson, Visit Fort Worth president and CEO. "That's the message we want to share with our community as we celebrate our collective efforts to support tourism."
 
"In my twenties I lived in Dallas. But I really wanted to be living in Fort Worth. After all it's the real Texas," says Rocca, adding "Please do confirm that this release won't be distributed in Dallas."
 
Rocca created and hosted the Cooking Channel's "My Grandmother's Ravioli," in which he learned to cook from grandparents across America. Prior to joining "CBS Sunday Morning," Rocca spent four seasons as a correspondent on "The Daily Show with Jon Stewart." And on stage, Rocca starred on Broadway in "The 25th Annual Putnam County Spelling Bee." Rocca is a frequent panelist on NPR's hit weekly quiz show "Wait, Wait…Don't Tell Me!" He is the author of All the Presidents' Pets, a historical novel about White House pets and their role in presidential decision-making.
 
Past Visit Fort Worth keynote speakers include hotelier Liz Lambert, legendary music producer T-Bone Burnett and Hot Ones host Sean Evans.
 
Limited tables and tickets are available for purchase. Individual tickets are $75 and tables of eight are $650. For tickets, more information and 2022 highlights visit www.FortWorth.com/annual.
 
# # #
  

Visit Fort Worth is the official destination marketing organization of the 12th-largest city in the United States, dedicated to promoting Fort Worth as a premier business and leisure destination with thriving centers of creativity, culture and commerce. Visit Fort Worth is the parent organization of The Fort Worth Herd, the Fort Worth Film Commission, Fort Worth Sports Commission and music initiative Hear Fort Worth. www.FortWorth.com