BLACKPINK CONCERT INFORMATION
The Fort Worth Convention Center (FWCC) is excited to host Blackpink in concert on May 8, 2019.   This is the information that we currently have from the promoter,  INFORMATION WILL BE UPDATED AS WE RECEIVE IT.
The Fort Worth Convention Center (FWCC) is the host venue for the shows and does not own nor promote the Blackpink Concert. The FWCC licenses the facilities to the show promoter. Please understand that tickets are not sold, printed nor distributed by the FWCC, and the FWCC does not have access to tickets for the Blackpink Concert.
It is the FWCC's understanding tickets are still available at www.axs.com. This is the official ticket provider. 
Frequently Asked Questions
Date:  May 8, 2019
Show Time:    8:00 p.m. Wednesday
Doors Open:   6:30 p.m. Wednesday
Limited portable outdoor restroom facilities will be available.
What is the cost of parking?  Where are the parking garages located near the convention center?
Parking rates for the concert will be $18.00; Pay on entry with credit/debit card or cash. There are (2) parking garages located near the convention center – 1301 Commerce St (east of the convention center) and 1200 Houston St. (west of the convention center). 
Will the 9th Street Arena entrance be the main and only entrance used for concert entry?
9th Street will be the only entrance into the Arena for the concert. There will be separate lines for Sound Check, GA and guests with reserved seats.  Location of lines and distribution of wristbands for concert and those selected for sound check will be determined by show staff. 
Seating Chart? - AXS.com. Please refer to their website for more information.
Will merchandise booths be available at the venue, if so, where is the location?
There will be merchandise areas outside as well as inside.
Photography? – No professional cameras or flash photography, only cellphone photography. No Video. 
Outside Food / Drink? – Not allowed
Metal Detectors? – Yes, there will be metal detectors
Handicap Entrance? – Thru the Main Entrance located on 9th Street
Fort Worth Convention Center Bag Policy – Limit of One (1) Clear Bag Per Person
In order to provide a safer environment for the public and assist in expediting guest entry into the Fort Worth Convention Center Arena, a Clear Bag Policy (similar to the NFL's Clear Bag Policy) has been implemented and limits the size and type of bags that may be brought into the Convention Center Arena.
Approved Bags
Clear Tote, Backpack, Fanny Pack - Plastic, vinyl or PVC and do not exceed 12"x6"x12"
 
Plastic Storage Bag - Clear, one(1) gallon, re-sealable
Small Clutch Purse/Wristlet - Approximately the size of a hand with or without a handle or strap. No larger than 5.5" x 8.5"  with or without a handle or strap. Can be carried separately or within an approved plastic bag. Does not have to be clear.
 
All bags will be checked upon entry.
Medically necessary bag permitted, after proper inspection
Clear bags must be smaller than 12" x 6" x 12"
Bags not fitting these requirements must be returned to a vehicle or discarded.  All bags will be subject to inspection including medically necessary bags.
Prohibited bags include:
Printed pattern - plastic, PVC or vinyl bag
Colored – plastic, PVC or vinyl bag
Purse, backpack or fanny pack that is not clear or larger than 12"x6"x12"
Grocery bag
Duffel bag
Large tote bag
Camera bag
Diaper bag (items normally carried in a diaper bag must be put into a clear plastic bag for venue entry)
Bags, totes, purses, clutch that have lighting
Mesh or straw bags
Any other bags deemed non-compliant by security or FWCC Management
Should you bring any item that is not allowed into the facility, you will be asked to return the item to your car before entering the Arena. We apologize, in advance, for any inconvenience this may cause you.
 ITEMS ALLOWED IN FWCC ARENA:
Clear tote, backpack, fanny pack or purse – plastic, vinyl or PVC and do not exceed 12"x6"x12" – all totes will be checked – LIMIT ONE (1) BAG PER PERSON

Plastic storage bag – clear, one (1) gallon, re-sealable

Small clutch purse or wristlet with or without a handle or strap – No larger than 5.5"x8.5". Can be carried separately or within an approved plastic bag.  Does not have to be clear.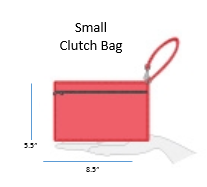 Cell phones
Wallets
Binoculars – case not allowed.  Binoculars must fit into your clear bag.
Cell phone battery packs – must fit in your one clear bag
Personal Fans
PROHIBITED ITEMS IN FWCC ARENA:
The FWCC reserves the right to remove any object from spectators if deemed inappropriate or unsafe.  The following actions and items are prohibited inside the FWCC Arena and are causes for removal and no refunds:
All bags or backpacks larger than 12"x6"x12"
Outside beverages, containers, cans, water bottles or food
Sticks, poles or similar objects that can be used as a weapon
Artificial noisemakers (i.e. air horns, thunderstix, musical instruments, cow bells, cans filled with contents, or any other item used to make artificial noise or whistles)
Polaroid Cameras
Balloons, banners or signs
Permanent markers or spray paint
2-way radios
Laser pointers, flashlights, handcuffs, fireworks, flares, alcohol, drugs, and/or illegal substances
Professional photography equipment (detachable/interchangeable lenses), audio/video recording devices, tripods, monopods (selfie sticks), tablets, iPads, laptops, computers or promotional materials
Cellphone camera lenses/equipment

Pamphlets or product samples
Skateboards, rollerblades, bicycles, helmets or chairs
Animals (except guide dogs)
Umbrellas
Disorderly conduct (i.e. abusive language; fighting; public intoxication; standing or sitting in aisles, ramps or walkways)
Any other items deemed unacceptable by FWCC Management
Diaper Bags
Stuffed Animals/Character Pillows
No concealed carry or weapons of any kind will be allowed for the concert.  Signs will be posted.
All non-prohibited items will be discarded once confiscated.
SERVICE ANIMALS – SOME ARE ALLOWED
Individuals with disabilities may bring service dogs in all areas of the FWCC.  A service animal is any dog that is individually trained to do work or perform tasks for the benefit of an individual with a disability.  The work or tasks performed by the service dog must be directly related to the guest's disability. As such, animals that provide emotional support or companionship to a guest will not be permitted inside the arena.  A service dog must have a harness, leash or other tether or be under the handler's control.