A treasure trove of gay-friendly bars and restaurants
On the south side of Fort Worth is a hipster enclave called Magnolia that has become the buzziest and most queer-friendly pocket of the city. Nearly every funky establishment here flies a rainbow flag, and not necessarily because they're LGBTQ+ in a notable way, but because the millennial-driven vibe here is one of inclusiveness. In Fort Worth, Magnolia has become another word for ally. 
The streets here are lined with unique LGBTQ+ friendly bars, coffee shops, vegan diners and B-Cycle stations — a citywide bike-share program. It's a newer neighborhood still gentrifying, still up-and-coming, with chic hot spots thriving inside decades-old buildings. Here's ManAboutWorld's guide to Fort Worth's hottest 'hood. Be sure to come by Magnolia Avenue for a fantastic time during Pride Month!
You can't go anywhere in Fort Worth without hearing about Avoca. The whole cities gone mad for this coffee roaster on Magnolia and for good reason. The funky-eclectic shop is a great place to study, work or just relax. The coffee is good, the hot chocolate is better (and infused with Madagascar vanilla bean.) Or, get the Charlie Sheen — it's a coffee mixed with Coca-Cola.
There's no shortage of barbecue in Fort Worth, but this place started the craft bbq scene. The brisket and bacon burnt ends are good enough to move here for. 
The buzziest bar in town is also the best; an unassuming, Prohibition-era speakeasy serving craft cocktails. The Usual has the sophistication and easy cool of any trendy bar in LA, and its mixologists are among the friendliest you'll find anywhere. Bring your date to the dimly lit space or sip your drinks on the open-air patio. 
Oh, how we love this place. For the ultimate cozy date night, there's nothing like unwinding here with a few glasses of wine. If you're flying solo, or just a wine snob looking for a challenge, it's a delightful place to chill with some appetizers after work. 
Need a break from your BBQ coma? Lucky for you, we have the remedy: a gay-friendly vegan diner serving tasty comfort food. At Spiral Diner you can snack on delicious buffalo cauliflower or quinoa bowls. If you need something a bit heartier, they also have something that can only be described as a vegan Big Mac. Oh yeah, and plenty of vegan sweets. 
What a joyful place this is! Melt is an ice cream parlor serving inventive flavors of ice cream with fresh ingredients. The menu boasts an always menu and a seasonal menu -- both of which make the most of fresh, local ingredients. Vegan and dairy-free options are available. 
An old gas station that's been converted into a glass-blowing art gallery, SiNaCa Studios is a hidden gem in the neighborhood. You can come for classes, specialized gifts, or just watch these artists put on a spectacular show making art from glass and steel and fire.
Hop on a B-Cycle bike and explore the swoon-worthy historic homes in the Fairmount National Historic District. It is 340-acres of charming residential streets, sweet bungalows and peaceful suburban calm. It's an architecture-lovers haven. Whatever you call it, choose a gorgeous day and bike around.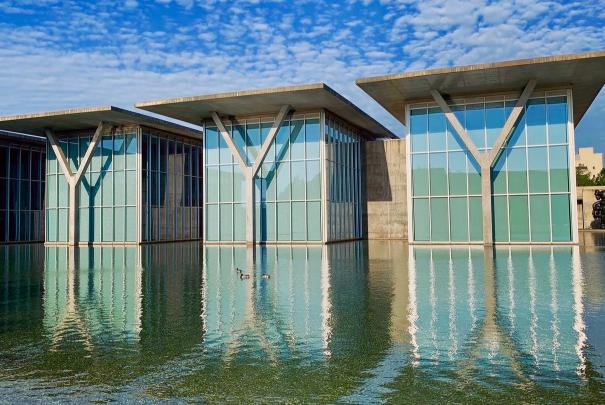 Date Night in Downtown
Downtown Fort Worth is a charmer, as cozy as they come, with rows of historic buildings outlined in lights, brick streets, a bit of history, and plenty to do, eat and explore. This...
Read More