There's nothing more magical than filming a sweeping cityscape at golden hour.  Fort Worth has many spots that offer breathtaking views of the skyline, whether you need b-roll shots to set the scene or are looking for captivating sights to sharpen your photography skills. 
Visit some of these locations for images that will showcase the vibrant heart of the city, downtown Fort Worth:
 
Coyote Drive-In:  223 NE 4th St, Fort Worth, TX 76164
Less than a mile away from the Tarrant County Courthouse, this spot provides great views of Trinity River and downtown. We recommend visiting at night. Admission fee may be required for entry.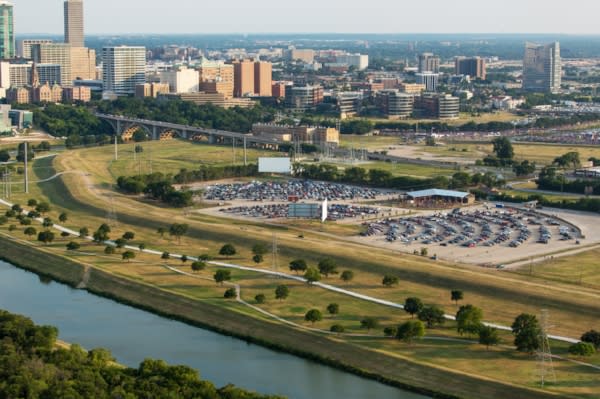 Courtesy of Coyote Drive-In
 
Water Gardens:  1502 Commerce St, Fort Worth, TX 76102
The "Mountain" is part of the architecturally stunning Water Gardens. Climb to the top for photos of downtown and great views of the Omni or Convention Center. Email filmcommission@fortworth.com for details on park permitting.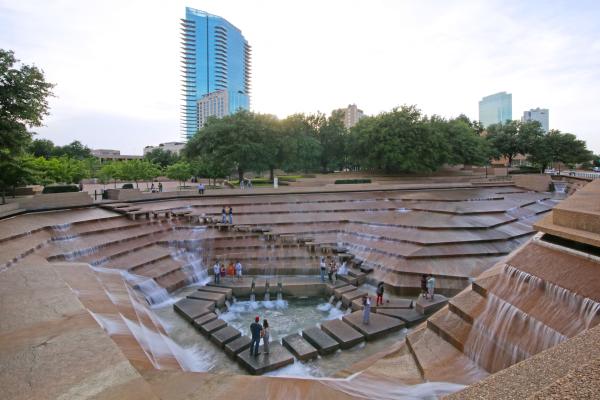 West 7th District:  816 Foch St, Fort Worth, TX 76107
Multiple parking garages in the West 7th district provide great skyline views from the top level. The garages are located between University Street and Foch Street, and parking is free with validation. West 7th film permit information can be found on www.FilmFortWorth.com.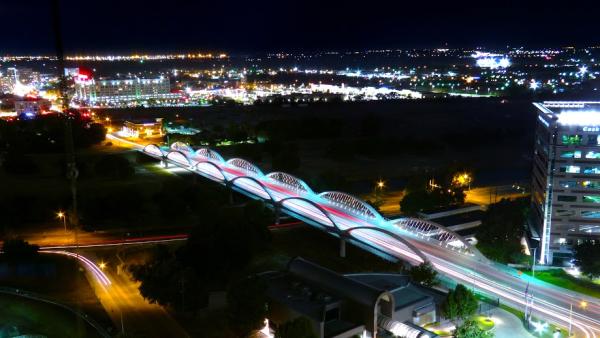 PC: Cody Henson (cody_henson)
 
Martin House Brewing: 220 S Sylvania Ave #209, Fort Worth, TX 76111
The patio outside Martin House Brewing is next to the Trinity River and the 4th Street Bridge. Martin House is northwest of downtown, providing a unique angle for filming or photos.

PC: Courtesy of Martin House Facebook
 
Amon Carter Museum:  3501 Camp Bowie Blvd, Fort Worth, TX 76107
The Amon Carter Museum of American Art is two miles from downtown, so wide shots of the skyline are easy to capture. From the porch outside the museum, you can find incredible views of downtown as well as three unique Henry Moore sculptures in the grassy area. Museum permission is required for filming on the lawn.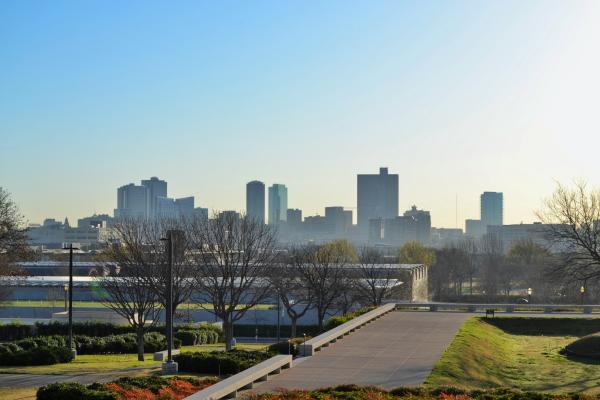 PC: Austin James (@Austin_GTI)
 
Trinity Park
There are great views of downtown from Trinity Park. Start near the Lancaster Bridge and walk towards West 7th Street for beautiful shots of the skyline, river and bridges. Limited parking is available off of Forest Park just past Lancaster. Email filmcommission@fortworth.com for details on park permitting.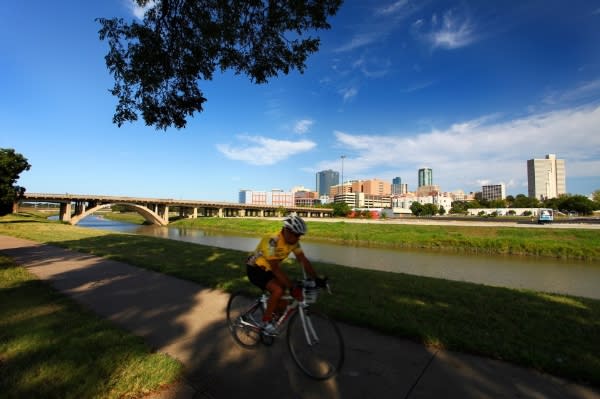 Main Street in Downtown: 508 Main St, Fort Worth, TX 76102
Marvel at the variety of buildings and architecture while taking in glimmering nighttime lights from the streets downtown. Walk through this district for close-up shots and to capture the high-rises from ground level. From Main Street, you can look north to see the Tarrant County Courthouse or south for the Convention Center. Sundance Square film application can be found on www.FilmFortWorth.com.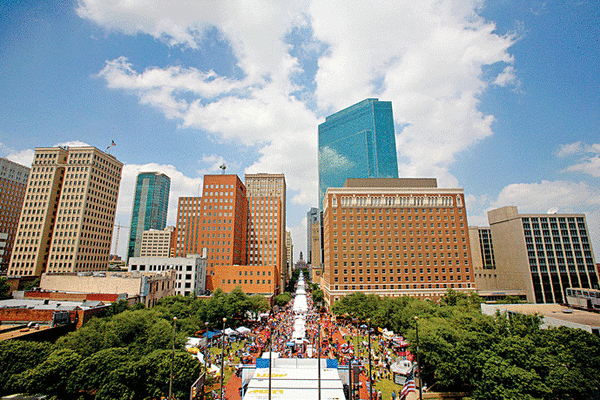 We're happy to have such talented photographers and filmmakers capturing the charm of Fort Worth. Email us at filmcommission@fortworth.com for more location suggestions and tag any photos with #filmfortworth on social media for a chance to be featured.