Come rain or shine, spring events are happening all over Fort Worth. Take advantage of these dazzling, diverse events to explore the city, and discover something unexpected.
Museum Offerings
Now through October 7, the Kimbell Art Museum offers The Kimbell at 50 – a retrospective special exhibit celebrating the museum's five colorful decades in Fort Worth. 
At the Modern Museum of Fort Worth through April 30, I'll Be Your Mirror: Art and the Digital Screen celebrates the small screen's effect on art from the 60s to the present. 
Over at the National Cowgirl Museum and Hall of Fame on March 4, you can Paint with the Tipsy Cowgirl. The painting event is for beginners new to Impressionism, and you'll create art of a cute Highland cow named Harry.
Explore the twilight career of legendary Western artist Frederic Remington in Night & Day: Frederic Remington's Last Decade through April 23 at the Sid Richardson Museum.
Large-Scale Venues
Spring events at Dickies Arena include the AAC men's and women's basketball championships, Panther City Lacrosse, the NCAA women's national gymnastics championships, Disney on Ice, the PBR bull-riding championship, and performances by New Edition, Kenny Loggins and country music legends Brooks and Dunn.
Billy Bob's Texas continues its decades-long run of delighting visitors by hosting some of the best performers and artists in the land. Legendary Texas musician Charlie Robison, Nashville Star Season 4 winner Chris Young and red dirt band Reckless Kelly are just a few of the acts coming to the World's Largest Honky Tonk. Don't forget to go early for the bull riding.
Head out to Texas Motor Speedway for Texas INDY 365 April 1-2. Get a rush of adrenaline at four world-class motorsports events. The country's best open-wheel racing will compete side-by-side at more than 200mph on the 1.5-mile oval.
Panther Island Pavillion
Hone your barbecue skills with local pitmaster Dayne Weaver of Dayne's Craft Barbecue. Brisket 101, on March 26, is a masterclass on the finer points of preparing a delicious brisket. Hear tips and tricks from the creator of one of Texas Monthly's Top 50 BBQ joints in Texas.
On May 20, the Second Annual Tacos and Tequila Festival returns with the best taco chefs in DFW, salsa and queso competitions, performances by Flo Rida and Ja Rule, Lucha Libre wrestling and a Chihuahua Beauty Pageant.
Festivals
The inaugural Fort Worth Music Festival & Conference unfolds March 2-4 in the Fort Worth Stockyards. The celebration of live Texas music takes place across several venues like the new Tannahill's Tavern Lounge, the Barn at Hotel Drover, the White Elephant, Love Shack and Billy Bob's Texas.
Trinity River Water District Flyfest, on March 11, is the area's annual celebration of urban fishing. This year's festivities include a Big Trout Contest, open fishing, expert presentations, food trucks, kids' activities and 1,800 pounds of rainbow trout!
Vino-Palooza Wine and Music Festival on March 30 at Shipping and Receiving bar will offer complimentary tastings of wine, spirits and brews and acoustic performances by Top 40 artists. The festival benefits the non-profit organization Music Meets Medicine.
Fort Worth Food + Wine Festival is the most celebrated cuisine and beverage festival in North Texas and returns from March 31-April 3, with most events at the Heart of the Ranch at Clearfork. The table is set with events like Noche del Sol, featuring the culinary talents of celebrity chef Tiffany Derry and Fort Worth star chef Juan Rodriguez, Rise + Dine, a brunch-themed celebration and Night Market at the Whiskey Ranch.
The Main Street Arts Festival returns to Downtown Fort Worth on April 20-23. Enjoy four days of incredible art, fabulous food, a wine pavilion and live music featuring local favorites Joey Green, Van Darien, Josh Weathers, and Grady Spencer and the Work.
The Fort Worth Botanic Gardens Japanese Festival, April 22-23, is your preeminent chance to enjoy the cherry blossoms and koi while exploring Japanese arts and culture.
The Hops and Props Craft Beer Festival, April 29, will feature local brewers, airplane rides, live music and family-friendly games and vendors. The annual event celebrates all things aviation, and proceeds benefit the Fort Worth Aviation Museum.
Mayfest, May 4-7, returns to take over the banks of the Trinity River. Hurry on down for turkey legs or funnel cake and enjoy 40 bands playing over four days, a bounce house, face painting and a Ferris Wheel.
Spring Break Events
Have your kiddos participate for free in Spring Break at the Carter. This event includes gallery games, art-making activities, creativity challenges and more at the Amon Carter Museum on March 14-15.
Check out Top Golf's Spring Academy, March 13-15, where 6-12 year-olds will learn the basics of golf, from putting and chipping to golf etiquette. Your junior golfer will receive in-depth, individual attention to improve their game.
The 15th Annual Funky Finds Spring Fling, March 18-19, is the two-day thrifters' and crafters' paradise, showcasing the best funky finds in DFW. This event benefits child advocates CASA of Tarrant County and Saving Hope Animal Rescue.
Pub Crawls
Grab a group of friends and enjoy the warm Texas weather with a bar crawl, responsibly!
Fort Worth's Best St. Patrick's Day Crawl, March 11, will feature St. Paddy's drinks specials, live music and DJs and access to the best bars in the area. Participating bars are announced the week of the event.
The Lucky's St. Patrick's Day Crawl, March 17-18, offers two days of adventures in and around the lively West 7th Street area.
Food crawl meets bar crawl at the Third Annual Tacos and Tequila crawl, on April 1. The West 7th area will provide the backdrop as you sample tacos and beverages from 5+ restaurants and bars.
Manage some mischief and show your House colors on August 19 at the 5th Annual Hogwarts Ball Crawl. Ticket price includes themed drink specials at all bars, a wizard wand and more. Costumes are highly encouraged!
Miscellaneous Fun
The Third Annual Cowtown Crawfish Boil, March 18, offers all-you-can-eat crawfish and live music all day, including Fort Worth's own Squeezebox Bandits. Draft beer and other food options are also available.
The Fort Worth Stockyards have a lot blooming this spring! From rodeos and shopping to the world-famous cattle drive of The Fort Worth Herd, where longhorn cattle are driven down Exchange Avenue by real-life cowboys and cowgirls.
Spring Gallery Night, March 25, is the twice-yearly event celebrated by the Fort Worth Art Dealers Association. This year's event is at the Rebecca Low Sculpture Gallery.
Step into a blooming paradise at the Fort Worth Botanic Gardens this spring! With over 2,500 species of plants and flowers bursting with color and fragrance, you'll feel like you're in a fairy tale. Take a stroll through the peaceful Japanese Garden or explore the vibrant Rose Garden.
Visit the Fort Worth Zoo and discover a wild world of fun and adventure! With the arrival of spring, the animals are more active and lively. And if that's not enough, The 24th Annual Fort Worth Zoo Run, April 1, invites you to run, hop, or crawl the 5K and 1K Fun Run.
The Fort Worth Botanic Gardens' Annual Plant Sale, April 6-8, is a great opportunity to talk with experts about how to make your plants (and garden) grow.
The Fort Worth Opera brings back the classic Aida, by Guiseppe Verdi. Performances include the traditional evening performance on April 14, and a second afternoon performance on April 16 at TCU's Van Cliburn Concert Hall.
The Kimbell Art Museum's newest exhibition, Lives of the Gods: Divinity in Maya Art, displays 100 rarely seen and newly-discovered sculptures, ornaments and vessels that illustrate episodes in the life cycle of the gods. The exhibit runs May 7-September 3.
Related Content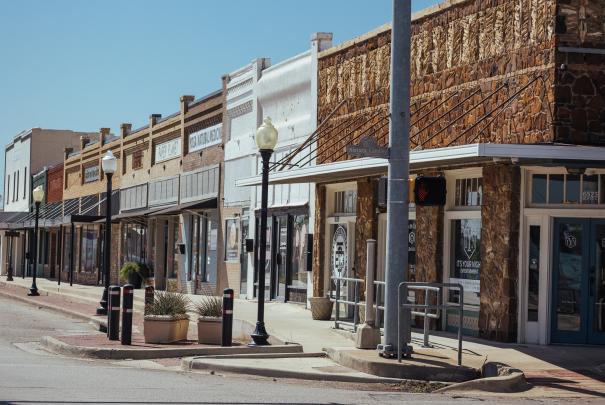 Neighborhood Guide: East Fort Worth
Welcome to East Fort Worth! This vibrant neighborhood offers an array of attractions, green spaces, educational institutions, and local businesses that make it a unique and exciting place to explore....
Read More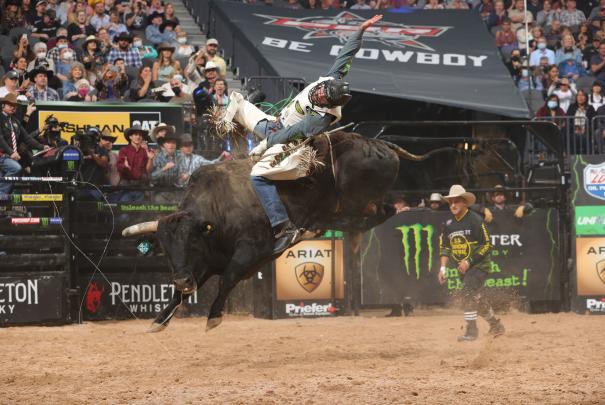 Guide to the PBR World Finals
The PBR's 30th Anniversary World Finals: Unleash The Beast return to Fort Worth, Texas, May 12-21! With 10 jam-packed days of concerts, fan events, galleries, speaker series and shows, there...
Read More